Anime Review Roundup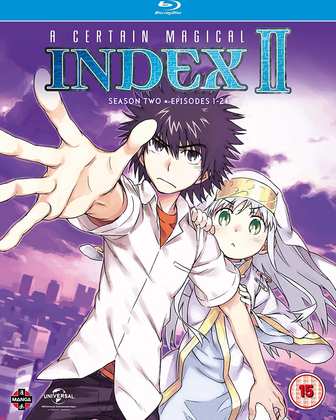 If you've ever been bitten by a diminutive nun, you might sympathise with the protagonist of
A Certain Magical Index II
. But let's face it, the life of Toma Kamijo is a little out of the ordinary compared to the average person. He lives in a world of magic and science, where religion conflicts with esper abilities, and he has the unique ability to dispel both magic and esper powers with his right hand. Both this and A Certain Scientific Railgun has been adapted from an ever popular light novel series, and this second series of A Certain Magical Index has been a long time coming. See if it was worth the wait by clicking on the review.
This Week I've Been Mostly Rewatching...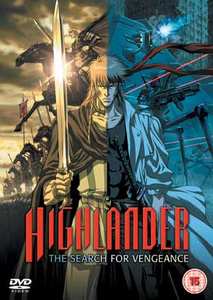 Highlander: The Search for Vengeance. There can be only one! If only that were the case, but after the landmark first movie, they kept trying to find that kind of magic over and over again, with disappointing sequel followed by television spin-off. Now they seem to be rebooting the whole thing. But in 2007, they decided to give Highlander an anime spin, and they gave it to Ninja Scroll's Yoshiaki Kawajiri to direct. The film jettisoned the other stories and characters and went about telling its own tale of Colin McLeod, a 2000 year old immortal who has been hunting the killer of his wife for all that time. He finally catches up to him in a future, post apocalyptic New York.
There are two ways of looking at The Search for Vengeance. As a Yoshiaki Kawajiri anime movie, it's pretty mediocre, wholly outclassed by Ninja Scroll, and somewhat pedestrian and derivative of his other works. But as a Highlander movie, this is the best Highlander since the original. That might be damning it with faint praise, but it captures all that was good about the original movie, the battle through the ages, the sense of magic, it even has a Queen inspired music score. And it isn't burdened down by continuity; it doesn't water down the original concept. Alas the West got the film in edited form, although this time it wasn't censorship. The sex, violence and swearing is still there, it's the boring character bits in the way of the action that were cut out. Manga Entertainment released it in the UK on DVD back in 2007.
Here's my review
. You can still find that DVD for purchase today. If you want the director's cut which runs 10 minutes longer, you'll have to find a Japanese release to import. Since this was animated to the English audio for Western audiences primarily, all releases have the English soundtrack. Speaking of which, I learned yesterday that Kazé Entertainment released Highlander: Soif de Vengeance on Blu-ray in France. After loving the Ninja Scroll Blu-ray, you won't be surprised that I've gone and double dipped.
Manga Entertainment released A Certain Magical Index Complete Season 2 Collectionon Blu-ray DVD Combo last Monday.