Anime Review Roundup
The Sword Art Online Movie in Cinemas from 19th April
Sword Art Online comes to UK cinemas courtesy of Anime Limited.
Previews Nationwide on 19th April, in selected cinemas from the 21st April.
An animated action fantasy for the Pokemon Go generation! A new game hits Japan, promising to "augment reality" for its legions of fans… but it's not just a game, and will have the youngsters battling for their lives. This is the brand-new cinema instalment of one of Japan's biggest franchises, complete and uncensored.
Synopsis:
The film is set a decade in the future, in 2026. Games technology has advanced in astonishing ways, allowing players to immerse themselves in epic scenarios. True, there were abuses of the technology in its early years, and some terrible tragedies, but the advance of the games industry is unstoppable.
Now, a new games machine has hit the market, called the Augma. It's a 'next gen wearable device' that allows you to conjure up a raptor in your lap, or transform your local neighbourhood into a battlezone where only you can save the world. But what if the impossible happened… If the game was no longer just a game, and all the 'virtual' monsters and perils were suddenly real?
Luckily some of the players enmeshed in this situation have experienced the dark side of VR gaming before… Let battle commence!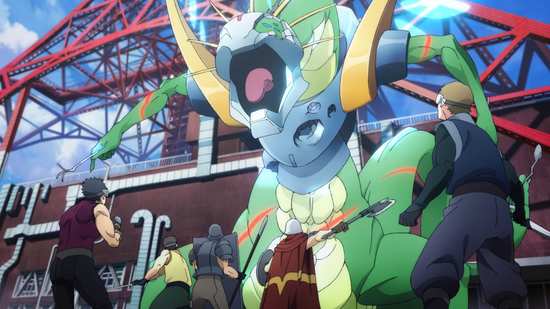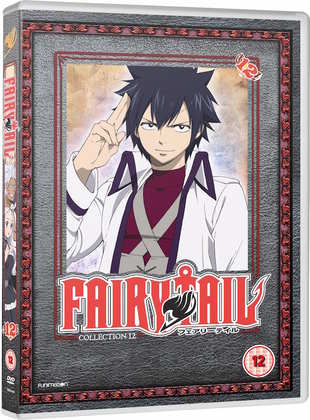 It's all Funimation this week, beginning with
Fairy Tail Part 12
. The releases are coming thick and fast for the Fairy Tail wizards after such a long absence from British retail. We can now expect one release a month up until at least June, although this 12th instalment had a slight last minute snag. It's good that the pace has picked up, as we're in the middle of filler, and you don't want to wait around for that to end. That said, for once Fairy Tail filler is pretty watchable, if unremarkable. You might even be entertained. Click on the review to read more.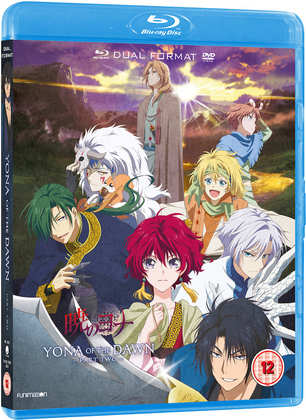 Next it was the turn of
Yona of the Dawn Part 2
. This time we really did have to wait for the conclusion of this series, although conclusion is too strong a word to use here. Yona of the Dawn is about the eponymous princess, deposed from her kingdom, and forced to go on the run. With her loyal retainer, she goes about fulfilling the prophecy, gathering the four 'dragons' that will help her, fight for her in order for her to regain her throne. The second half of the show takes things in a very interesting direction when it comes to character development, but alas the show falls foul of the perennial curse of ending before the manga.
This Week I've Been Mostly Rewatching...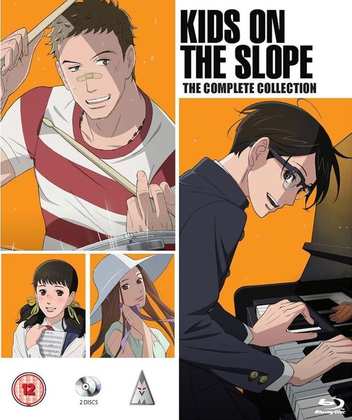 Kids on the Slope. I usually wait a little longer before revisiting shows for this column, my second re-watch at least, but I recently learnt something that pushed this up my priority list. The Kids on the Slope Blu-ray is now officially out of print in the UK. If you find it on a retail website still (
UP1 has copies
), you really should snap it up. This is a show well worth having, from the creative combination of Shinichiro Watanabe and Yoko Kanno. It's a coming of age story set in the nineteen-sixties in Japan, and it all centres around the appreciation of jazz. A peerless soundtrack combines with a thoughtful story and considered characterisations that wonderfully capture the essence of the era, the society of that time. Forget anime, this is one of the best television shows that I own. Just listen to that opening theme.
MVM released this show on DVD and on Blu-ray back in 2013, and as mentioned the latter is now out of print. When it comes to this show's music, you'll want it at the correct frame rate and pitch, which in this case is confined to the Blu-ray. I've
reviewed that here
. Stuart McLean
reviewed the DVD
, and he comes at it from a more music oriented point of view.
Funimation released Fairy Tail Part 12 on DVD on the 27th February, although a last minute print error may have caused a delay. It should be available now though. They also released Yona of the Dawn - Part 2 as a BD/DVD combo on February 20th.