Anime Review Roundup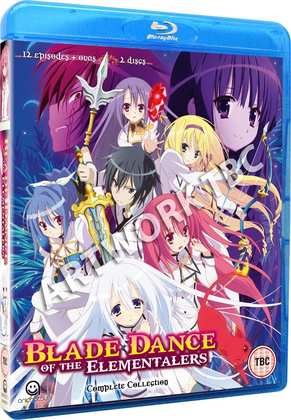 Just one new anime review for you last week, and it turned out to be Blade Dance of the Elementalers, which is as about as average an anime show as you can get. It's a harem comedy, action fantasy, a poor man's Infinite Stratos, which sees a sole male attending an all girl academy, where they get trained up to form pacts with magical spirits that do their bidding in arena battles, all for national prestige. I'm getting despondent just writing about this thing. Not that it's bad. It's just that I've written about shows like this so often, that I can just switch my brain off and let the drivel flow from my fingertips. You can
click on the review
to read said drivel.
This Week I've Been Mostly Rewatching...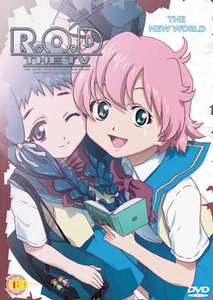 R.O.D The TV. This is so much better! It was inevitable that I would turn my attention to the television series after watching the OVA, and R.O.D. The TV is one of my go to anime shows for when I need a reminder of what the medium can accomplish. It's a world where there are people with special powers and abilities, and espionage is the name of the game. One such power is mastery over paper, the ability to make it conform to your will, and the show's three protagonists, of the Paper Sisters Detective Agency offer their services for hire. One of their clients is an author that needs bodyguards, and they wind up moving in with their client. R.O.D. The TV is deceptive; at first it feels like a reboot of the franchise, but slowly and surely as it reveals its hand, it becomes clear that it's a sequel to the OVA series, and stupendously good one at that.
Forget Ghost in the Shell, it's R.O.D. that deserves a live action movie adaptation. We're finally at that point where special effects technology can do its story justice, while the British protagonists and globe-trotting settings could minimise accusations of white-washed casting. Here's my
review of Volume 7
. Alas, just like the OVA series, this is one that Aniplex took back, released a limited edition Blu-ray, and then locked it away. Second hand is your best bet for finding the show now in any country, and you'll have your work cut out finding MVM's complete collection, and it'll be even harder trying to find the individual volumes. Which given how good this show is, is an absolute crime!
Animatsu released Blade Dance of the Elementalers on Blu-ray and on DVD on May 2nd.