Anime Review Roundup
Anime Limited License Announcements
It's odd. When a company announces a licence directly, I get excited. But Anime Limited announce their shows streaming on Viewster (they've previously said they'd eventually release on disc what gets streamed), yet I'm less enthused. It's probably because those discs won't be in our hands for years yet. Anyway, this week
Gangsta.
and
Chaos Dragon
will join Castle Town Dandelion and Aoharu x Kikanju streaming at Viewster, and should eventually get a home video release as well.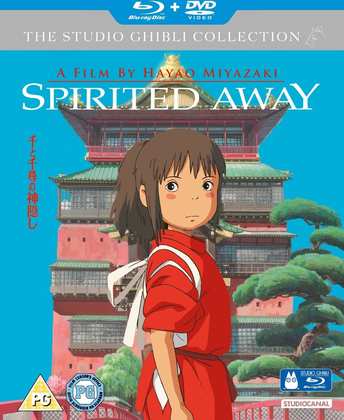 My first review last week was for a Ghibli classic. I finally got a look at the Blu-ray of
Spirited Away
, and found that the film has held up to the passage of time remarkably well. In my opinion, this was Hayao Miyazaki and Ghibli's high-point, deservedly winning the Oscar for best animation. It's a simple fairy tale of a young girl who finds herself in a magical world, but forced to work in a rather unique bathhouse at the behest of a witch, with the slim hope of rescuing her parents. It's a tale of growth, of discovery, and of self-reliance, but Miyazaki manages to infuse it with a whole lot more. And on Blu-ray the film looks and sounds spectacular, putting the old DVD release to shame.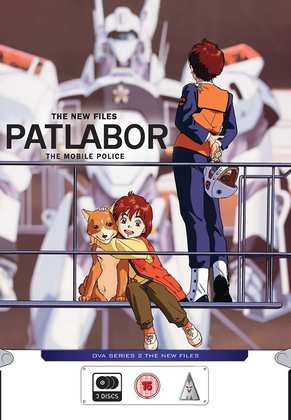 Then it was the turn of the
Patlabor Mobile Police: Second Series OVA Collection
, a collection that has its work cut out to prevail in the UK. Unlike the first series, it's DVD only, and on top of that the intervening 47 episode television series hasn't had a UK release. But continuity issues only crop up twice in this collection, and they are easy to dismiss. Even the stories that serve as conclusions to TV arcs do stand alone somewhat, and can be enjoyed. The rest of the episodes do all stand alone, and in this final collection, it's less about the narrative than it is about the characters. And Patlabor has some of the finest character writing and interactions of any anime that I have seen.
This Week I've Been Mostly Rewatching...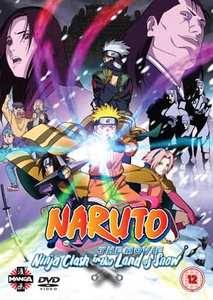 Naruto! I've gone back to the beginning... well almost. Instead of the television series, I revisited the first Naruto spin-off feature film,
Naruto The Movie: Ninja Clash in the Land of Snow
. We all know that Naruto movies are filler, diversions from the main manga storyline, and they follow a set pattern. There was no pattern for this first movie. It was instead the one that established the formula for later movies, with Naruto and his team helping a guest character overcome powerful foes, as well as personal issues. But for a first movie, Ninja Clash in the Land of Snow manages to hit it out of the park. It's got a good story, and a great, well-written and interesting guest character, a movie actress that doesn't want to go to the Land of Snow where her next movie will be shot. The reasons soon become clear, needing Naruto, Sasuke, Sakura and Kakashi to engage in some serious ninja-fighting action (yes, back when Sasuke was a good guy). But alone of all the Naruto movies, this film has a conclusion that manages to moisten the eyes, tighten the throat, and elicit excuses about hay fever. The only misstep is a moment of character development dictated by plot, rather than vice versa. It also has a Naruto Short with the eponymous ninja having a toilet emergency.
The curse of deletion and end of licence has probably caught up with Naruto The Movie: Ninja Clash in the Land of Snow, but there are still a few copies out there to be had for purchase from e-tailers. It's not a great DVD, standards converted of course, and it scales up like a dog. This is one movie that would definitely benefit from a Blu-ray upgrade, and of the Naruto features, might be the only one really worth getting.
Spirited Away was released on Blu-ray/DVD combo by Studiocanal at the end of 2014. Patlabor Mobile Police: Second Series OVA Collection was released last Monday on DVD by MVM.