Edifier Launches MP211 Portable Bluetooth Speaker
Stylish speaker for your tablet, laptop or smartphone packs a punch!
Since its inception in 1996, Edifier has developed a worldwide reputation for developing and Marketing visionary speaker systems that combine state-of-the-art design with a sound quality reflecting one of their core strengths: 'Passion for sound'.
The company now launches its latest portable speaker – the MP211.
Completely portable with numerous audio options, the EDIFIER MP211 speaker provides a compact audio solution for any occasion or location. Users to easily navigate between the SD card input auxiliary input and Bluetooth input, whilst also being able to change tracks and adjust the volume output. A built-in microphone allows this tiny system to connect with any Bluetooth enabled device for wireless audio playback or pair with your Smartphone for both audio and answering/declining/ending/switching a phone conversation. The MP211 speaker can be used as a personal portable audio companion or as an audio solution for a group of listeners via the full range speaker drivers. Compact and lightweight, the MP211 speaker also comes with a micro USB cable to recharge the lithium ion battery.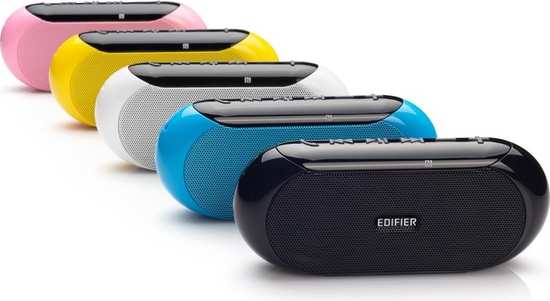 Key Features
Bluetooth 4.0 technology


NFC® (Near Field Communication) connection


Twin 1.5 inch neodymium drivers


Passive bass radiator


Bluetooth speaker phone


AUX input


Micro SD card playback


Built-in Li-ion battery for 8 hours of use


Compact and portable design


Specifications
Power output: RMS 2W×2 (DRC ON)


Signal to noise ratio: =85dBA


Frequency response: 200Hz~20kHz (±6dB)


Input sensitivity: 600 ± 50mV


Input type: AUX/micro SD card /Bluetooth


Speaker units: 1½inch (40mm)


Price and Availability
The Edifier MP211 is available at SRP £39.99 inc from Tesco.com
For more information:
http://www.edifier-international.com/products/edifier-image/mp211