Third Window Films Kickstarter Campaign for Lowlife Love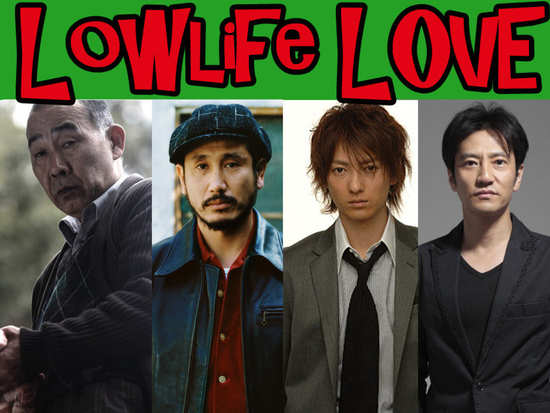 Last July, Third Window Films first ventured into the world of Kickstarter with their New Directors From Japan project, and achieved a resounding success. (There are still a handful of copies available at retail BTW).
This year, they're venturing into new territory once more, acting as
sole
producers on the upcoming Japanese independent movie, Lowlife Love. They have acted as co-producers on several films, but this is the first time that they are going it alone. Lowlife Love is directed by Eiji Uchida, who also directed
Greatful Dead
, also released in the UK by Third Window Films, and which I have reviewed for this site.
While the bulk of the film has been funded, the popularity of the project has attracted a higher profile cast, which has increased the costs, and Third Window Films have launched the kickstarter to top up the extra fees.
Quoting from TWF's Adam Torel...
Quote:
Earlier this year we released Eiji Uchida's GREATFUL DEAD, a film which was called "Amelie meets Battle Royale" and was included in many Top 10 lists of 2014 including over at Twitch and Film Bizarro, so when the director came to us with a new project we were more than eager to help out!

Lowlife Love (tentative title - Japanese title is 下衆の愛 - Gesu no Ai) is a slacker comedy about Tetsuo (Kiyohiko Shibukawa), a film loving, though up his own ass low-life whose bitterness about a failed career as a director is taken out on those around him. He makes porn films to keep money in his pocket, but won't go against his 'artistic integrity' which he uses as a tool to exploit women and others. One day he comes across a perfect script and a young, fresh actress, but will he be able to make the film which will reignite his career as a director, or will his past exploits catch up on him?

The lead character of Tetsuo is played by Kiyohiko Shibukawa who is one of Japan's leading independent actors.
Third Window Film fans will also recognise him from our releases of And the Mud Ship Sails Away, Isn't Anyone Alive and Fish Story.

The supporting cast includes:

Denden (Cold Fish, Himizu)
Kanji Tsuda (Juon: The Grudge, Guilty of Romance)
Kanji Furutachi (Woodsman & the Rain, Fukuchan of Fukufuku Flats)
Chika Uchida (Sad Tea, Penance)
Shugo Oshinari (Kabukicho Love Hotel, Yokohama Story)
Yoshihiko Hosoda (Detroit Metal City, Lady Shogun and her Men)
Yuumi Goto (Be My Baby, I Catch a Terrible Cat)

This is a totally independent production, produced only by us at Third Window Films and on a very small budget. To reach the production budget, I, Adam Torel, had to sell the majority of my personal record collection of 1960s rare records, which was more than half my life's work and passion.
Unfortunately (though also fortunately depending on how you look at it) the project became more popular than we had imagined and has slightly swelled in budget, hence running this crowdfunding campaign to cover the gaps.
We are looking for around £5,500 within 2 weeks and are offering a variety of great rewards to all those who back the project!
The Kickstarter Page is here. 
You can get anything from completed Blu-rays to a credit in the film depending on how much you invest. And at the time of writing, on day 1, they've raised about half of the required sum.