Anime Review Roundup
A Tumbleweed Blows Through Manga HQ
Last week, the last public face of Manga Entertainment, PR bod and Community Liaison Jeremy Graves announced that he will be moving on to pastures new. Following the departure of Jerome Mazandarani and Andrew Hewson, Jeremy was the final public representative of Manga Entertainment, and for many the final point of contact for customers and fans who wished to interact with Manga on the various social media platforms. Manga Entertainment are still releasing anime, and they still have PR representation (look out for One Piece Movie 8 Blu-rays on 5th January), but as for whose hand is on the tiller, for now Manga Entertainment is a black box.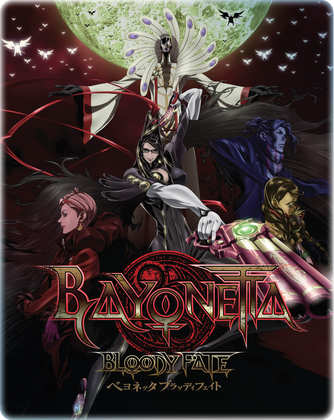 It makes it fitting then that last week was a Manga exclusive week when it comes to reviews. First up was
Bayonetta: Bloody Fate
, which I knew nothing about before I watched it, and very little more afterwards. It is after all the anime adaptation of a videogame, a medium which I have not partaken of in years. But if you are an anime fan of the old school, like me introduced to the medium in the nineties, then you'll surely find something to appreciate in the raw action, violence, and attitude of this movie, not to mention the nudity. Witches and Angels do battle for the fate of the world...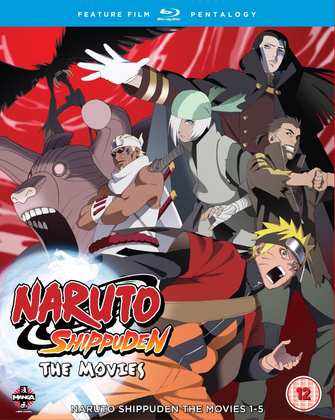 I concluded with the
Naruto Shippuden Movie Pentalogy
Blu-ray, which is really a review for the fifth movie, Blood Prison. "Why didn't I review it by itself?" you may ask. Manga Entertainment have chosen to release this film individually as DVD only. If you want to watch it on Blu-ray, you have to buy all five movies together, even if you already own the first four on Blu-ray which wouldn't be unexpected with most Naruto fans. Normally that's the sort of thing that you'd complain about, make your grievances felt, offer a little irate feedback, but given today's news story, there's not much point in that. Shame really as Naruto Shippuden Movie 5: Blood Prison is the best Naruto movie yet, a film that dares to be different.
Bayonetta: Bloody Fate was released on DVD and Steelbook Blu-ray on November 24th. It comes out on standard Blu-ray on December 15th. The Naruto - Shippuden Movie Pentalogy came out on December 1st on Blu-ray and DVD, the same day that Naruto Shippuden: Movie 5 – Blood Prison was released singly on DVD.