FUZE Announces Partnership with Eightdog
FUZE Technologies Ltd, creator of the FUZE workstation powered by the Raspberry Pi, a programmable computer and electronics workstation designed to introduce and develop computer programming skills and aid the teaching of programming across all stages of the new UK schools curriculum are pleased to announce their alliance with Eightdog.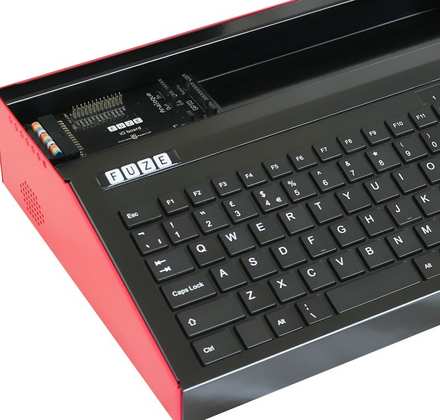 Jon Silvera, founder of FUZE Technologies Ltd stated "We designed the IO board ourselves as we wanted a particular layout to meet a very specific requirement. Eightdog implemented our design brilliantly, producing an excellent, high quality IO board. The whole process was handled very professionally, and accomplished promptly with clear, regular communication. I would have no hesitation in using them for future projects and would certainly recommend them to other businesses looking to develop electronic products."
Eightdog specialises in providing tailored solutions for business. Their electronics capability and experience means they can take ideas and turn them into fully working product prototypes ready for market testing and manufacture. They deliver fully managed product development, overseeing the entire process from inception through to manufacture, including EMC certification and aftersales support.
Eightdog is also the designer and developer of the Laika system for use with the Raspberry Pi in education. Eightdog was formed in April 2012 and is owned by Andrew Bakin, who is a professional electronics engineer and product development manager.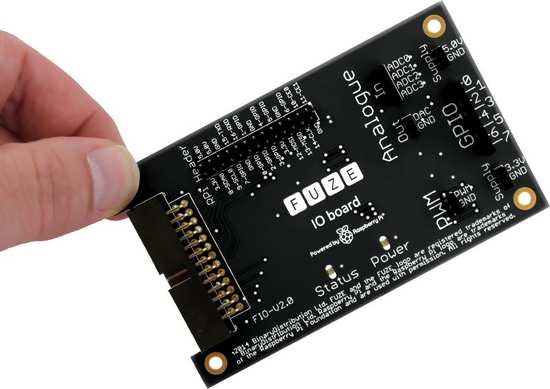 The FUZE powered by Raspberry Pi, is a programmable computer and electronics workstation, developed to bring together electronics and programming in a fun, motivational and engaging package.
FUZE BASIC, a highly advanced and modernised version of the programming language widely accepted as the easiest to learn and teach, is included preconfigured and ready to run. FUZE BASIC provides the perfect bridge between visual programming languages like Python, Java and C, and combined with other FUZE features provides the perfect platform to learn and teach programming.
For more information on the FUZE please see
www.fuze.co.uk
For more information on Eightdog please see
w
ww.eightdog.com
or contact
ydna[at]moc.godthgie
.
About the FUZE
UK based FUZE Technologies Ltd has its roots in home computers and programming. Our many years of experience in the computer industry and our passion for IT innovation and computer programming have positioned us perfectly to expand our business into Programmable Computers and Electronics.
FUZE BASIC and the FUZE logo are registered trademarks of FUZE Technologies Ltd.
Back to BASIC – Why?
BASIC (Beginner's All-purpose Symbolic Instruction Code)
In the late seventies and early eighties the BASIC programming language captured and nurtured millions of bedroom coders across the entire globe. These programmers went on to evolve and develop just about every aspect of the computing industry as we know it today. Of course this is a generalisation but it's no exaggeration to say that without the BASIC language things would have been very different today. While programming today is far from the simple environments of the eighties the core programming principles remain the same. Variables, Conditional and logical statements, Loops, Memory management, BIT & Byte manipulation, file management and Input/Output are all introduced in FUZE BASIC and are far easier to grasp in its easy-to-understand language and framework. It therefore remains the ideal platform to learn, and for that matter teach, computer programming to all ages and abilities.
About the Raspberry Pi
Raspberry Pi and the Raspberry Logo are trademarks of the Raspberry Pi Foundation and are used with permission. For more information we recommend visiting the home of the Raspberry Pi at;
http://www.raspberrypi.org