Anime Review Roundup
Another Expo Worth of License Announcments
This weekend just past, it was the turn of Manchester to host an MCM Comicon, but this time around it was only Manga Entertainment out of the three main UK anime distributors to attend in an official, announcement making capacity. Once more I stayed plugged into the UK Anime Network Twitter feed to salivate over the new licences. So distilling down the essentials, sifting out the confirmations and release date updates, let's see if any of these make your mouths water.
Manga's new licenses comprise...
The Bayonetta: Bloody Fate movie on DVD and Blu-ray November 24th.
The Street Fighter: Assassin's Fist web series re-edited into a feature on DVD and Blu-ray October 27th.
The Space Captain Harlock movie on DVD and Blu-ray in 2015.
Dragon Ball Z: Battle of Gods movie on DVD and Blu-ray on November 10th.
An interesting date announcement is for the first Ghost in the Shell: Arise release, the prequel feature film series, which will see Border 1 and 2 released on 2-disc Blu-ray and DVD on November 24th.
You can find out all of the skinny at
UK Anime Network
.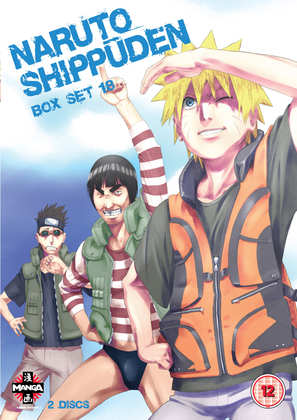 The first of last week's anime reviews was one that I was really looking forward to,
Naruto Shippuden Box Set 18
, simply because for the last few collections, the show has been firing on all cylinders, making sense of plot threads and storylines that started some 500 episodes previously in the original Naruto series, delivering on character development and narrative in an engaging and enthralling way. I was expecting more of this... Instead I got more filler, as the 18th collection of Naruto Shippuden episodes takes a break from the good stuff to allow more manga storyline to accumulate for adaptation, and the animators make stuff up to compensate. Sometimes what they can make up is almost as good as the canon. This time however...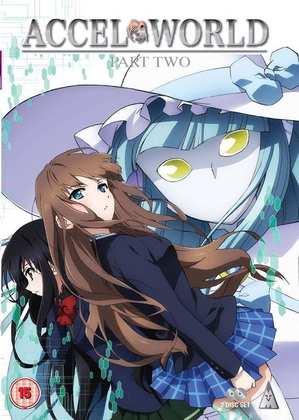 The second and final anime review of the week was one that I wasn't quite looking forward to, despite part 1 defying my expectations.
Accel World Part 2
has to finish the job that part 1 started; that of converting me to the joys of anime set in online game worlds. It's an illogical and redundant premise that I've taken little pleasure in picking holes at in shows like .hack, and more recently Sword Art Online. Accel World actually reduced such plot inconsistencies to a manageable level, through its accelerated consciousness premise. It also benefited from having likeable characters, and an atypical protagonist. That went a long way to overcoming my innate dislike of the genre. Part 2 needed to keep that up to maintain my interest, and it did indeed steer clear of the usual pitfalls. But then it went and introduced a certain 'character' for its second half...
Manga Entertainment release Naruto Shippuden Box Set 18 today on DVD, while MVM release Accel World: Part 2 on Blu-ray and DVD, also today.