Anime Review Roundup
Psycho Pass Release Altered
It's been a couple of weeks since my last Review Roundup, down to a shortage of reviews to share. But the reviews have been totting up in the interim, and we have enough for a quick blog post today. But first the news... If you've been looking forward to Manga Entertainment's release of Psycho Pass, you might have been rubbing your hands at the advent of July, which ought to have brought with it the release of Part 1. Well plans have altered as you can see in
Manga Entertainment's missive here
, and what was a two part release, will now be a single collection, to be released on the 1st of September. Make a note in your anime diaries.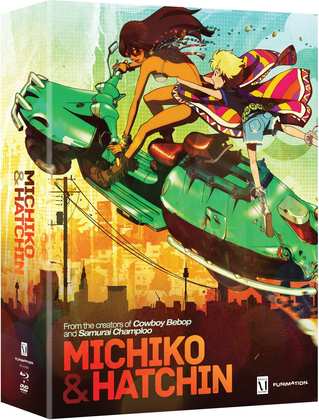 My first review of the fortnight is
Michiko & Hatchin: Part 1
. This is a South American set road movie style series, which follows Michiko who escapes from prison to find her lover Hiroshi. The only clue she has to his whereabouts is that he's had a daughter in the interim. So she busts down doors, 'kidnaps' Hatchin from her abusive foster family, and promises to reunite her with her father. And the cross country mayhem begins. Michiko & Hatchin is an episodic series oozing with style and atmosphere, in much the same vein as Cowboy Bebop and Samurai Champloo. Indeed director of those shows Shinichiro Watanabe served as music producer on this show, and it may just be one of the coolest shows around.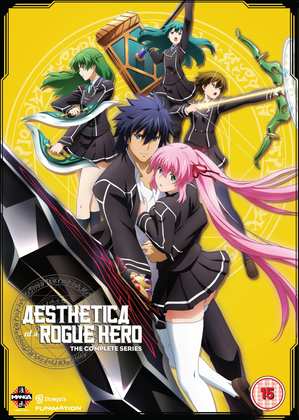 Not so cool is the show I reviewed second,
Aesthetica of a Rogue Hero
. It's fan service pure and simple, a bit of anime exploitation to add to the growing pile of shows this summer which resort to the booby grope and panty shot to get hormonal teen male anime fans worked up into a frenzy. This particular show has a back story about people being sucked into fantasy worlds, and coming back all powered up with skills and magic powers. This show's particular rogue hero brings back the Dark Lord's daughter, after he promised to protect her when he killed him. And so the hero and his newly acquired busty charge have to fit into normal society, as normal as you can get in a school for returned heroes where they practice control of their powers.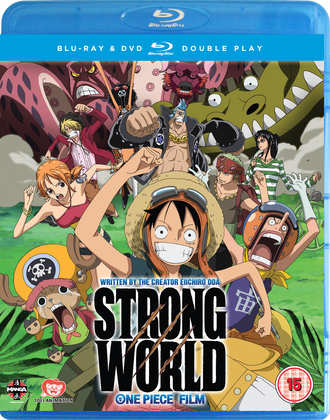 And we finally got to see our first One Piece movie, which actually is the tenth
One Piece Movie: Strong World
. Luffy and his friends have to face a menagerie of evolution enhanced critters when dread pirate Shiki The Golden Lion kidnaps Nami as an ace navigator, to bring forth his plans of world domination. So Luffy and his friends have to deal with all the weird animals, save their navigator, and save the world by beating the toughest opponent they've yet faced. It's all in a day's work for the Straw Hat Pirates. Strong World is an entertaining anime action movie, and it's downright funny too.
Funimation released Michiko & Hatchin: Part 1 in the US as a DVD/Blu-ray combo last year, and you'll have to import. Manga Entertainment released Aesthetica of a Rogue Hero on DVD and on Blu-ray on the 16th of June, while they also release the One Piece Movie: Strong World on DVD and Blu-ray/DVD combo today.