Anime Review Roundup
Mardock Scramble: Delayed!
Delays to anime releases are pretty much part of the industry now; it isn't unusual for shows to slip by a couple of weeks, when a little snag hits the delivery line, and it's especially true now with more and more discs coming from overseas, or a zealous attention to QC.
But you don't get an indefinite delay to a title just a week before release. That has happened to Kazé's release of Mardock Scramble: The Third Exhaust, which unceremoniously vanished from pre-order listings last week, to be replaced in some cases with a 2015 placeholder. It might not be that long, as Manga Entertainment simply say that they have no information at this time as to when it will reappear on schedules. As review discs for the DVD have been distributed, one can only assume that the snag in this case is with the Blu-ray.
At least it isn't as painful as the delays for Evangelion 3.33!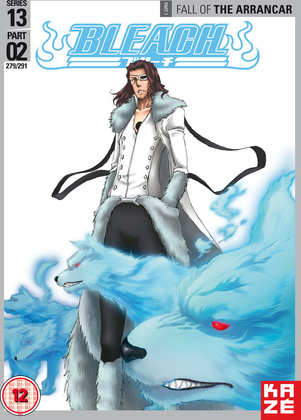 Two reviews for you last week, a shonen anime blowout, beginning with
Bleach: Series 13: Part 2
. The battle against Aizen and his Arrancars continues in this collection, beginning with a whole lot of action in the world of the living, as the Visoreds join the Soul Reapers to fight side by side. Then we switch back to Hueco Mundo to see what Ichigo and his friends are up to, and there's one episode of filler too, where you realise the creators have been watching Magi! They've been watching Patema Inverted too...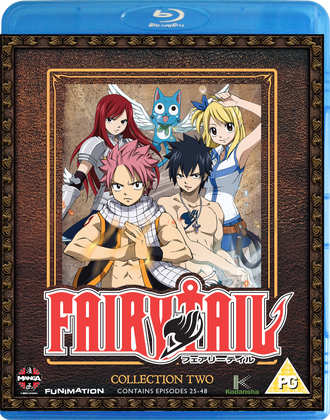 Next it was the turns of
Fairy Tail Collection 2
, as Manga finish their upgrade project for the first four DVD releases, releasing the corresponding Blu-rays in two Collections. In this oversubscribed shonen genre, you'd think that it would be hard to find something new, but Fairy Tail with its tale of hyped up wizards doing battle delivers something different from all the others, combining the heart and narrative of something like Naruto, with the zany wackiness of something like One Piece. And as the recent return of the show to streaming has shown us, the creators aren't averse to taking a break, instead of relying on increasingly irrelevant filler. Even still, this collection of episodes is in my opinion the best of Fairy Tail released in the UK so far.
Fairy Tail Collection 2 was released on Blu-ray by Manga Entertainment on the 2nd of June. Manga/Kazé released Bleach Series 13 Part 2 on DVD last Monday.