Anime Review Roundup
Anime Limited to Launch a Kickstarter for Patema Inverted


Following their successful Global kickstarter campaign for Mai Mai Miracle, Anime Limited are now aiming for a UK exclusive kickstarter for an Ultimate Edition of the UK home video release of Patema Inverted.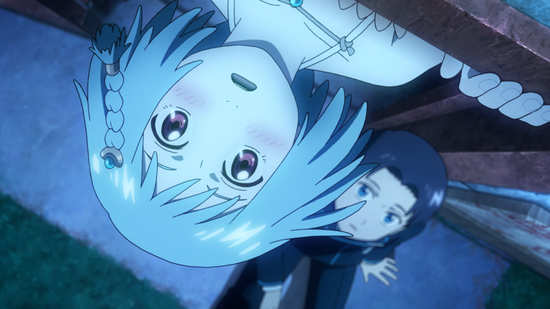 Quote:
Anime Ltd. have today announced an amazing opportunity for fans to help deliver a breathtaking definitive edition of the critically acclaimed anime "Patema Inverted"!

Arriving in select UK cinemas from Friday 2nd May, "Patema Inverted" is one of the freshest sci-­fi anime in years and has been celebrated as "a wonder of detail and ingenuity" 4* (Total Film).

Now fans will have the opportunity to help bring the desired definitive edition to the UK!

The first ever Kickstarter campaign of its kind, this is a fantastic opportunity for fans to support an exciting new release through groundbreaking measures, and also receive the definitive edition, as well as the regular and collector's editions, before they hit retail and at exceptionally cheaper prices than anywhere else!

WHAT WILL FEATURE ON THE DEFINITIVE EDITION?

Extra features confirmed for the definitive edition so far include:

- All the video and commentary extras from the Patema Inverted, Japanese Deluxe Edition translated.

- The data from the Japanese booklet, a smaller version of which will go in the Collector's Edition (26 pages). The full A5 booklet will be produced!

- The right to use the same replica letter from Lagos that comes with the Japanese Deluxe Edition.

- The right to translate, print and include the full Official Design Works for Patema Inverted.

- A larger form packaging to hold the Official Design Works, the letter and the DVD/BD combination pack.

Extra features available if targets are reached include:

- Exclusive illustrations for the Definitive Edition from the original character & background designers.

- The soundtrack as released in the Japanese Collector's Edition.



The
kickstarter page is here
and will go live on the 2nd of May
.


Even More MVM News
MVM have announced that they will release Another on Blu-ray on June 23rd. If you can remember that far back, it was originally intended for Blu-ray release along with the DVD release, back in December last year, but Hanabee's cost-cutting deal with Sentai Filmworks pre-empted MVM's own cost-cutting deal with Hanabee, the one that had made Blu-rays of Bakemonogatari possible. In the last six months, the market has improved, and the costs of producing Blu-rays for the UK have come down to the point where MVM are able to go back, and look at Blu-rays they missed out on the first time around. The Another Blu-ray is the first of several such announcements, the rest scheduled for MCM Comicon next month.
This will be the toughest test of Blu-ray in the UK for MVM. It's not the two week delays that Girls und Panzer and Fate Zero have had on their HD releases this month, neither of which will cause fans to protest too strongly. Neither is it the lengthy gap that FLCL had between its DVD and Blu-ray release, long enough for fans to be happy to double dip. But six months is long enough for disappointment to set in, for fans to settle for DVD and be reluctant to upgrade, or for impatient fans to see the Region B compatible US and Australian releases and import instead. Personally, I hope that how Another performs on Blu-ray in the UK isn't used as a barometer for the format.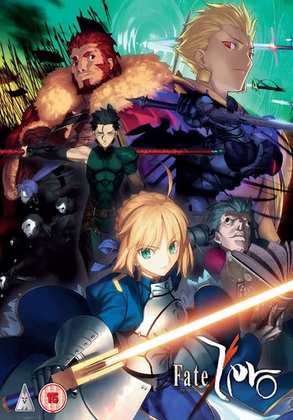 Three more anime reviews for you this week, beginning with
Fate Zero: Part 1
. When I heard this was the prequel to the Fate/Stay Night series, I was less then excited. Fate/Stay Night was about as average a fantasy action series as you can imagine, taking a very appealing premise and burying it beneath tropes and clichés. I wasn't expecting much that was different from Fate Zero, but how wrong could a person be? Fate Zero might just be the best dramatic anime release of the year, refusing to pander to audiences, with a gripping story, and intelligent characterisations. I loved every minute of it, and click on the review to see just why.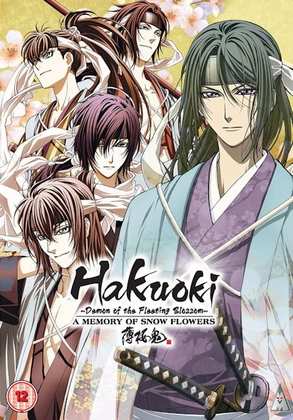 Next it was the turn of the
Hakuoki OVAs
. We've breezed through Hakuoki this Spring, three television series and these straight to disc episodes in the space of four months. It's a show aimed at a predominantly female demographic, especially in its native Japan, and that's a demographic of which I'm not a member. While the show told its story well enough, I found it difficult to engage with the first two series. The third series turned out to be a prequel, and that on the other hand had a lot more to interest me, again a prequel appealing more than the original property. Will that improvement carry through to the OVAs, which return to the era of the first series, or will it be business as usual?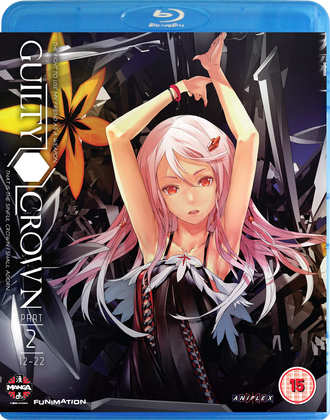 Finally, the long wait was over for the concluding half of Guilty Crown. A five month gap between releases is almost unheard of these days when it comes to anime, and you might have forgotten the Code Geass-lite adventure stylings of this particular series. If so, the digest episode on disc two will come as a quick reminder. Of course that would only help if
Guilty Crown Part 2
bore any resemblance to Part 1. Things get so dark in this arc of the series that you'll need night vision goggles.
Fate Zero Part 1 is released on DVD in both regular and limited Collector's Edition form today by MVM. The Blu-ray for Fate Zero Part 1 is due in two weeks. The Hakuoki OVAs come out on DVD from MVM next Monday, while Guilty Crown Part 2 is released on DVD and Blu-ray by Manga Entertainment today.