New DVBLink mobile app v2.1 for iOS7 and Android
Watch Live TV, browse EPG, view program details, manage timer recordings from your Android or iOS7-enabled smartphone or tablet.
The emphasis in both Business and Personal environments on mobility and mobile devices has meant a tremendous growth in apps to facilitate this trend. Dutch company DVB Logic announces new mobile app updates that will allow users to watch live TV wherever they are through iOS7-enabled and Android enabled devices. Users can also now browse the Electronic Programme Guide (EPG) to decide which programs they wish to record from their iPad, iPhone or Android enabled device. The new Apps work seamlessly with supported platforms such as NAS, Windows and Raspberry PI.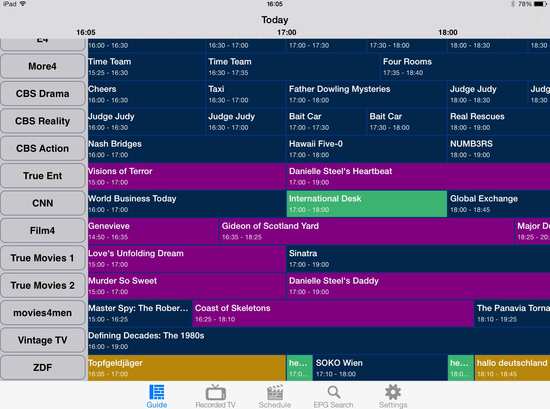 New Features
Compatibility with iOS7


Compatibility with Android


Functionality to watch and manage recorded TV content


DVBLink server auto detection (no need to enter IP address/port)


Optimized User Interface and navigation, especially for large screens


The new mobile apps are available for download from the AppStore and PlayStore respectively.
DVBLink is a suite of products which, when used in conjunction with the correct hardware, means that you can now watch your favourite live (or recorded) TV programmes throughout your home or on the move, on smartphones, tablets and a host of other devices.