BBC Worldwide releases in January Part One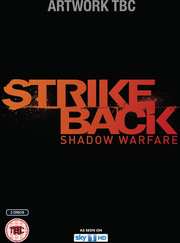 Time for the first of a few looks at various titles arriving in January courtesy of
BBC Worldwide
.
Today's threesome are all DVD series, the first of which is
Strike Back: Shadow Warfare - Series 4
out on 6th January carrying a recommended retail price of £25.52. This is also joined by a box set with the first four series in priced at £45.95.
This ten-episode run, traverses the globe from Colombia to Lebanon and Russia. This features the unlikely pairing of dedicated British ex-SBS Sergeant, Michael Stonebridge, and maverick American ex-Delta Force commando, Damien Scott.
Working for the covert British unit, Section 20, these two soldiers engage in high-risk counter-terrorism missions, aided by a team of exceptional officers operating out of a mobile intelligence facility called The Crib.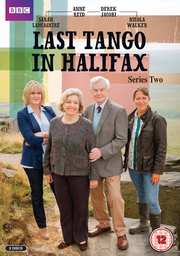 Out one week later on 13th January is
The Last Tango in Halifax: Series 2
, carrying an RRp of £20.42. This is also joined by box set with the previous series for £30.63.
We rejoin childhood sweethearts Alan and Celia and the dramatic storyline that had viewers on the edge of their seats last year with Alan having suffered a serious heart attack and the couples' nuptials hanging in the balance, viewers were left wondering whether Celia will once again lose the love of her life.
Also out on this day is
Mad Dogs Box Set: Series 4
, the final instalment carrying a recommended retail price of £28.59. Again, there will be a combined box set of all the series out the same day, but alas we don't have an RRP for that one.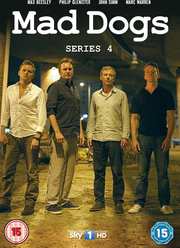 Woody, Quinn, Baxter and Rick only intended to go away for a long weekend in Mallorca. A labyrinthine nightmare saw them flee criminals in the Spanish Islands, imprisoned in a secret camp in Morocco and start new lives in South Africa. Now the boys are back in London, but are they really that thrilled to be home?
They're broke, their families have moved on and it's raining. So when Rick tells them he has a plan that might be worth two million euros each, they all stop and listen. A few months later and the boys are back in South Africa and life has changed - for the better.
But when a dead goat is found floating in Quinn's swimming pool, they know that all is not well.
More from
BBC Worldwide
tomorrow...