Nakamichi targets UK Market as PXS Distribution Secures Partnership Agreemen
PXS Distribution has announced a key partnership with
Nakamichi
, the audio and visual brand that epitomises uncompromising quality and performance.
Under the terms of the agreement, PXS Distribution will bring to the UK market a range of Nakamichi products to satisfy different price points from Bluetooth wireless speakers with 3D sound, Hands free Bluetooth speakers with built in microphones to the Nakamichi Infinite Baffle Tower Speaker System for iPad / iPhone.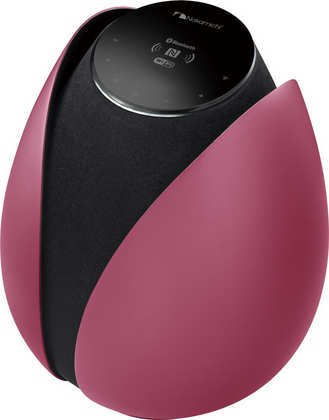 Nakamichi is a consumer electronics brand that originated in Japan and gained a name from the 1970s onwards for innovative and high quality audio 
cassette decks
. The Nakamichi Corporation is one of the world's premiere manufacturers of high quality, high performance audio/video and multi media equipment. Long renowned for its home audio and mobile sound systems, the Company continues to introduce leading edge products that are widely available throughout the world.
"PXS Distribution are excited to add Nakamichi to our range." stated Robert Hall, Director of PXS Distribution UK. "Since the early days of the Model 1000, Nakamichi has set the standard for Cassette Deck design and quality. Nakamichi is a very well established and acknowledged brand and we look forward to working with new and existing resellers to build this renowned brand in the UK"
"We are so happy to have an experienced partner in PXS Distribution" said Lance Omsky
"Nakamichi has a fantastic heritage and it was important to find the correct partner to take the brand forward. We look forward to a very successful partnership and know that Nakamichi will once again be at top of the AV industry. Enter the Dragon!"
About PXS Distribution
PXS Distribution, part of the First Technology Holdings Group, concentrates on providing specialist distribution services to its partners in the IT sector through its subsidiaries PXS, Phoenix Software and Phoenix Hardware. Through its companies and divisions, PXS Distribution has a broad reach worldwide, with offices in the United Kingdom, South Africa, Zambia and Zimbabwe.
PX Software, a division of PXS Distribution, is a focused software publishing and distribution business which specializes in taking new and established brands to market, encompassing marketing, publishing, distribution and strategic planning.
Having recently celebrated its 10th year in business, the company has established itself as the industry partner of choice. PXS Distribution has a focused retail division, covering all major and mid-tier retail outlets across the UK, as well as a focused small enterprise, SME and large scale enterprise software division. In addition, the company is a specialist volume licensing distributor and OEM partner for numerous vendors, creating bespoke software and accessory bundling for value added promotions across the retail and business-to-business landscape.
www.pxsdistribution.co.uk
About Nakamichi
The Nakamichi names represents a long proud tradition of quality and innovation in acoustics and electronics. Todays Nakamichi had its origin in the founding of a small research institute in 1948. Nakamichi Research as it was then called, got its start in basic research and development in electromagnetism, magnetic recording, acoustics and communications.
Because of its experience in manufacturing magnetic tape heads and equipment, in 1967 the company started making tape decks for a number of foreign manufacturers including
Harman Kardon
,
KLH
,
Advent
,
Fisher
,
ELAC
,
Sylvania
,
Concord
,
Ampex
and
Motorola
. It is credited with offering the world's first three-head cassette deck.
While their cassette decks were particularly well known, the company is also credited with audio innovations, such as self-centering
record players
, high-end
DAT
recorders, and ultra-compact slot-loading CD changers. Since 1999 its product range has included design-oriented
home cinema
audio systems, mini hi-fi systems and automotive stereo products, and from 2006, video
DVD
products.
http://www.nakamichi.com/