The Wind in the Willows movie and TV series comes to DVD and Blu-ray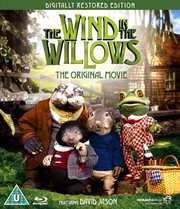 Toot, toot! It's a little known made up fact that current F1 champion Sebastian Vettel was first inspired to become a racing driver by watching Toad in a TV adaptation of this well known popular children's tale.
So we are sure him and everyone else will be thrilled with the news that
FremantleMedia Home Entertainment
are releasing
The Wind in the Willows: The Original Movie
on both DVD and Blu-ray, along with
The Wind in the Willows: The Complete Collection
on DVD, this coming 28th October.
Produced by Brian Cosgrove and Mark Hall, this features the voices of David Jason, Michael Hordern, Richard Pearson, Ian Carmichael, Una Stubbs and Beryl Reid.
With a runtime of 78 minutes, the recommended retail price for the digitally restored movies will be £5.99 for the standard definition, and £9.99 for the high definition version.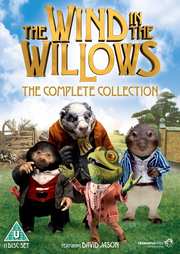 The complete collection will set you back £29.99, and is only on DVD. It contains the aforementioned movie, but has a runtime of 2100 minutes, as it includes all five series spread across 10 discs. That should keep the kids busy for... ever?
Synopsis and clip follow...
First published in 1908, Kenneth Grahame's The Wind in The Willows has become one of best loved books of all time, enchanting generations of children and adults alike.
The story is notable for its mixture of mysticism, adventure, morality, and camaraderie and celebrated for its evocation of the nature of the Thames Valley. Brought to the screen by award winning animation team Cosgrove Hall, The Wind in The Willows movie introduces us, for the first time, to our four intrepid animal friends.
Toad decides that motor cars are the way only way to travel, however his driving skills don't match up to his enthusiasm. Our countryside friends come to his rescue and try to help him stay on the right side of the road, and the law, in this exciting adventure.