Classic kid's TV series Educating Marmalade and Marmalade at Work come to DVD in August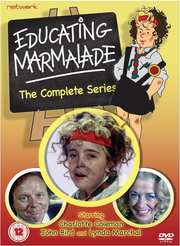 This announcement is a two for one deal in more ways than one. Yes not only do we have two releases in one update, but you can also indulge in a combination of retro TV whilst showing your kids what TV was like back when you were young, all courstey of Network Distributing.
Out on 19th August, priced at £12.99 each, are
Educating Marmalade: The Complete Series
and
Danger: Marmalade at Work – The Complete Series
, each with a 12 certificate.
Starring a young Charlotte Coleman as an irrepressible teenage terror, this series was created by Andrew Davis and available here for the first time in any format.
The first of the two discs also includes the pilot episode
Marmalade Atkins in Space
, first screened as part of the anthology series
Theatre Box
in 1981. Runtimes for the full frame single disc releases are 174 and 146 minutes respectively.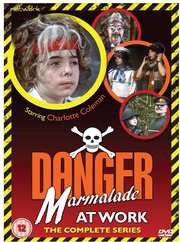 Synopsis follows...
Meet Marmalade Atkins: the naughtiest girl in the world! Her wild behaviour has seen her expelled from virtually every school she's attended, and this fondly remembered kid's sitcom sees her causing further mayhem at a range of educational, correctional establishments and work experience placements.
From Eton to the Convent of the Blessed Limit, to showbiz at the New York School for Show-Offs and Big-Heads to cookery at Heartburn Hall, Marmalade remains impervious to discipline – to the constant despair of her parents and social worker.