Anime Review Roundup
Good MVM News, People!
Another license showed up! I bet you thought that we were all done and dusted with the MCM Comicon, but last week MVM revealed another license. Towards the end of the year, we'll be getting Arakawa Under the Bridge and its sequel. Actually, we've already been teased with this thanks to MVM's release of Bodacious Space Pirates, which sourced the Australian masters from Hanabee, and retained the Hanabee trailers, one of which was for
Arakawa Under the Bridge
. Judging from the trailer, this is one quirky, stylish, and wholly left-field show. It reminds me a little of MVM's Fooly Cooly, which automatically makes it one of my most anticipated titles of 2013. I can't wait.
Good Anime Limited News, People!
Remember the MCM Comicon, where Andrew Partridge of Anime Limited couldn't make it to the Sunday panel, and hence was unable to reveal his second licence. Well, last week that licence was finally revealed via social media, and it turns out to be Anime Limited's second theatrical project following 009 Re:Cyborg. This coming winter, they'll be looking to give the acclaimed, A Letter to Momo a UK theatrical release.
News from UK Anime Network
.
But if you're desperate to see some cinematic anime and can't wait, remember that 009 Re:Cyborg is on general release in the UK now, check your local listings for details. If it isn't easily accessible, 009 Re:Cyborg is also streaming online in 2D form, just £2.99 to rent.
Go to Distrify for that
.
Bad Kazé News, People
If you've got Un-Go The Complete Collection: Blu-ray DVD Combo on order, better check which brand your Blu-ray player is. Manga Entertainment made an
announcement on behalf of Kazé
last week, that the Blu-ray of Un-Go is incompatible with Panasonic Blu-ray players.
Quote:
We wanted to inform you of a technical issue in relation to the playback of the Blu-ray disc included in the upcoming release of Un-Go Complete Box Set, that Manga Entertainment are distributing in the UK for KAZE.

"There has been a QC (Quality Control) error. We have tested the Blu-ray disc again, to find that it is not compatible with Panasonic devices. We are investigating the reasons for this to the fullest extent.

KAZE apologise for any problems this has caused and will offer a replacement product from the KAZE range to those affected".

We are unable to comment any further at this time, as soon as there is more information we will be sure to make it known.
Guess which brand my Blu-ray player is...
Anyway onwards to the reviews, and Kazé again...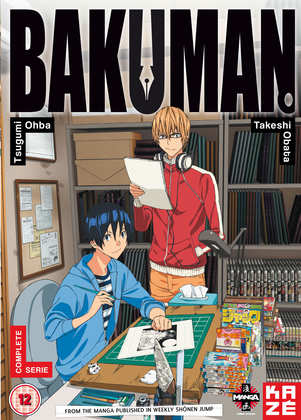 Caveat emptor!
Bakuman Series 1
.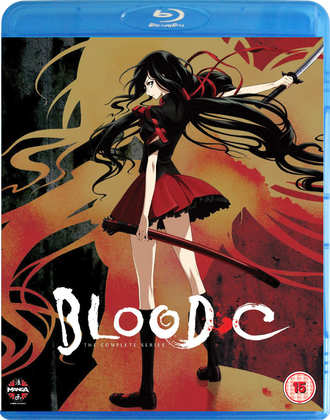 Yeah, I was too depressed by that release to expound beyond that. Fortunately there are no such issues with my second review of the week,
Blood C: The Complete Series
on Blu-ray. The discs are fine, the subtitles are great, the picture quality is acceptable and the audio is happening too. This time I actually get to criticise the content, and I have to say that this CLAMP take on the characters and universe from the classic Blood: The Last Vampire movie didn't quite sit well with me. But if you like your anime with extreme violence and drenched with blood and gore, you really should check it out. In fact I'm surprised that the PR company managed to find such innocuous screenshots with which to promote the piece.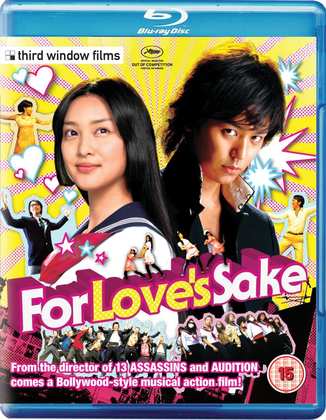 Once in a while I get a break from all the anime to take in some actual live action entertainment. I know, I'm twisted and perverted, but on an even rarer occasion I get to see some live action that even 2D fans will appreciate. Takeshi Miike's
For Love's Sake
is a case in point. It's adapted from a manga from the 1970s called Ai to Makoto, and it follows a Romeo and Juliet love story set against the backdrop of high school gangs and delinquency. If you've seen the Crows Zero movies, also from Miike, you'll know just what his take is on teenage violence. But Miike being Miike, he only went and turned For Love's Sake into a full on, Technicolor song and dance musical!
Bakuman Season 1 DVD was due out at the end of last month, but Kazé are now releasing it on June 17th, as usual through Manga Entertainment. One would hope that the delay would mean fixing the issues that drove me to despair, but somehow I doubt it. Manga Entertainment's release of Blood-C: The Complete series is all their own, and comes out on Blu-ray and DVD today, as does For Love's Sake from Third Window Films.