Anime Review Roundup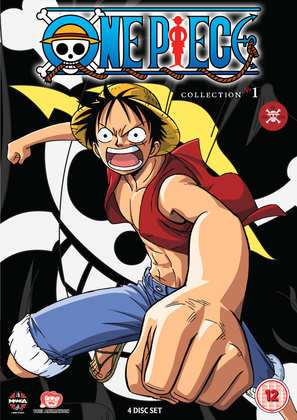 Let's get to the reviews, beginning with the one that everyone has been waiting for (the anime, not the review) as One Piece makes its UK debut. It is the biggest shonen franchise in existence, dwarfing even Naruto and Bleach. Its tail of pirate adventures and magical powers has been lapped up by fans the world over, and the surprising thing is that it's actually taken this long to get to the UK. The episodes in this collection actually date from the 20th Century! There can be a problem with extended anticipation and lengthy hyperbole. I take a look at
One Piece: Collection 1
, and see if it's all that it's cracked up to be.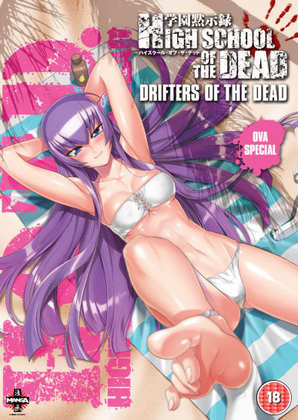 Then it was the turn for a little bonus for fans of High School of the Dead. Back when the zombie action comedy was first released, fans lamented that the OVA episode wasn't licensed. This summer Manga are giving the show a re-release, this time bundled with the OVA on a third DVD disc. For fans unwilling to double dip on the whole series just for one short episode, Manga are taking an OVA only disc on the road to conventions for fans to buy. Also, one UK retailer has the exclusive rights to sell the disc via mail-order. I couldn't resist, and took a look at 16 minute of pure fan service in
High School of the Dead: The Drifters of the Dead OVA
!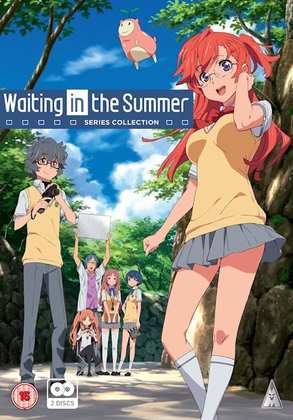 Finally, it was the turn of
Waiting in the Summer: Complete Collection
. I've always felt a little disappointed that Please Twins and Please Teacher never made it to the UK, although just reading the premise for those particular romantic comedies explains just why that didn't happen. Waiting in the Summer is the unofficial third in the trilogy, from the same writer, and with a similar style and atmosphere. But this time it's a romantic comedy without any 'overtones' and it turned out to be even better than the first two series. Click on the review to see just why you ought to watch it.
Manga Entertainment released One Piece: Collection 1 last Monday, as they did for the High School of the Dead re-release. If you just want the Drifters of the Dead OVA, pop along to an expo or convention this summer and buy it directly from Manga, or use the link in the review to get it mail-order. MVM release Waiting in the Summer: Complete Collection today.