Doctor Who and Top Gear in June on DVD and Blu-ray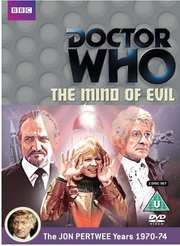 A raft of
BBC Worldwide
titles arriving in June to bring you news of, the first two of which turn up on the 3rd.
Doctor Who: The Mind of Evil
is a third Doctor adventure and will carry a recommended retail price of £20.42 for the DVD. Starring Jon Pertwee, Katy Manning, Nicholas Courtney, Richard Franklin and Roger Delgado, this six episode adventure was originally screened in 1970.
The Doctor and Jo visit Stangmoor Prison for a demonstration of the Keller Machine, a device claimed to be capable of extracting negative emotions from hardened criminals. The Doctor's scepticism seems valid when a prisoner called Barnham collapses whilst undergoing the treatment.
The Master uses the evil impulses stored within the Keller Machine, actually the container for an alien mind parasite, to cause unrest at Stangmoor. He then enlists the convicts' aid to hijack a banned missile, the Thunderbolt. Planning to use it to blow up the peace conference and start World War Three.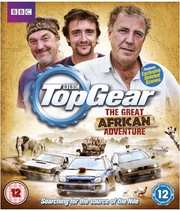 Out the same day on both DVD and Blu-ray is
Top Gear: Great African Adventure
, featuring the threesome of Jeremy Clarkson, James May and Richard Hammond. The RRP will be £15.31 for the standard definition release, and £17.35 for the HD version. Both will include over 20 minutes of deleted scenes.
Welcome to the muddy, funny and marvellous Top Gear Africa special in which Clarkson, Hammond and May saddle up three tired old estate cars and set off to find the source of the Nile.
Their journey starts with insane traffic jams and mountainous speed bumps, takes in dubious hotels and ingenious modifications, before entering an epic odyssey of treacherous mud, impenetrable forests, vicious crocodiles, and truly breathtaking scenery, building to a brilliant, brutal climax and a glorious landmark discovery.
More titles tomorrow!