Eskimo Agency announces LuminAID solar light in the UK
Eskimo Agency, the UK-based distributor of innovative outdoor accessories, has today launched LuminAID, a solar rechargeable light that packs flat and inflates to create a lightweight, waterproof lantern. Safe, sustainable and portable, the LuminAID provides up to 14 hours of LED light.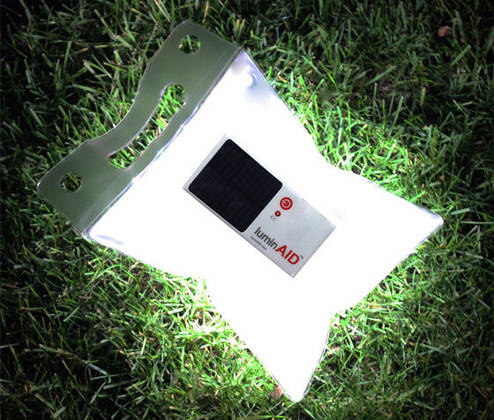 Originally designed to fulfil the basic need for light in post-natural disaster situations shortly after the 2010 earthquake in Haiti, LuminAID can be used in outdoor and indoor environments. Hook it on your backpack to take with you on your next adventure or camping trip or tuck one away in your first-aid kit for emergencies.
Easy to use and recharge
As a sustainable alternative to conventional torches and lanterns, LuminAID is easy to use and can be recharged up to 500 times. Simply inflate using the inflatable valve and press once for LOW and twice for HIGH. To recharge leave outside in direct sun for 7 hours.
The LuminAID inflates to diffuse light and can float, being waterproof up to one metre deep. On the HIGH setting LuminAID provides 8-10 hours of 30 Lumens for reading or 14-16 hours of 15 Lumens on the LOW setting for safety.
The LuminAID light is the first solar-inflatable product to be developed by LuminAID Lab. It will be available this summer through specialist retailers including Millets, Tiso and Firebox and will retail at £22.
Go to
http://www.luminaidlab.com/news/
to see what America has had to say about it!