Two Richard Bresson classics come to DVD and Blu-ray this April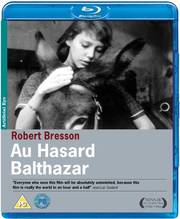 I don't know, you wait your whole life for a Richard Bresson release and then two come along at once? Okay, we exaggerate but enough of that, onto the news.
Artificial Eye
have two titles from the revered director arriving on 29th April.
Each comes on DVD and Blu-ray, with a recommended retail price of £15.99 and £19.99 respectively.
First up we have the 1966 feature
Au Hasard Balthazar
, which stars Anne Wiazemsky, François Lafarge, Philippe Asselin, Nathalie Joyaut, Walter Green and Jean-Claude Guilbert.
Passed from owner to owner, in turn treated kindly and cruelly, always inhabiting a world beyond his control, Balthazar exists as a beast of burden, suffering for the sins of man. But through his silence and powerlessness, as well as Bresson's masterly touch, his trajectory becomes a stirring, transcendental allegory of purity and hope.
A film unlike any other, this was awarded the Special Jury Prize at the Venice Film Festival and has rightly taken its place in the pantheon of greatest French films ever made.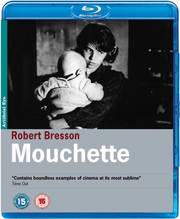 Joining the above is the 1967 film
Mouchette
, featuring Nadine Nortier, Jean-Claude Guilbert, Maria Cardinal and Paul Hebert.
One of Bresson's greatest cinematic achievements, this plumbs immense emotional depths in one of the most searing, heartbreaking portraits of human frailty ever committed to celluloid. Hemmed in by a dying mother, an alcoholic father and a baby brother in need of care, the adolescent Mouchette searches for sanctuary in nature and domestic chores.
As the delicate intricacies of her life are played out a touching, tender and tragic portrait is painted, making her of one of cinema's most memorable tragic heroines. An essential piece of classic French filmmaking.