New Gemini Devices Dual Core 7inch Tablet PC has GPS 3G Bluetooth and WiFi
Introducing the new JoyTAB Duo 7 Tablet PC Series: Two small but mighty 7inch Tablet PCs with very different personalities starting from £79.99

UK based mobile consumer electronics brand 
Gemini Devices
is unveiling new 7inch Tablet PCs from its expanding portfolio. Its two new small but mighty 7inch models which make up the JoyTAB Duo 7 Series both boast Dual Core power but both offer very different feature sets.
JoyTAB Duo 7 3G (Gem7032G)

RRP £139.99

The perfectly portable 7inch Tablet solution for those that like to connect and share on the move the JoyTAB Duo 7 3G is Gemini Devices' first Tablet PC to feature the comprehensive 3G, GPS, Bluetooth, and WiFi b/g/n connectivity combination.
With online access almost anywhere and anytime the JoyTAB Duo 7 3G makes it easy to stay in contact with friends and family or the office. In addition, the front mounted 0.3 megapixel camera and built-in mic and speakers are perfect for video conferencing (i.e Skype), whilst the 2.0 megapixel rear camera is ready to take quick, easy snapshots for instant upload to social media profiles.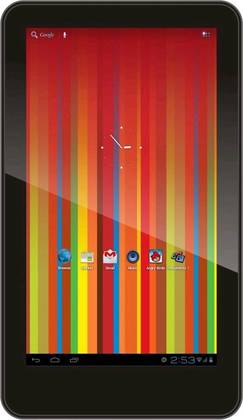 The JoyTAB Duo 7 3G can also double as a satellite navigation device, whether on foot or in a vehicle there are plenty of applications available from the Android Market to fully exploit the onboard GPS.
The JoyTAB Duo 7 3G has a simple, stylish black design and weighs only 276g for comfortable prolonged handheld use and everyday mobility.
JoyTAB Duo 7 (Gem7020)

RRP £79.99
The bank balance friendly 7inch Tablet PC featuring Dual Core Power and Android Jelly Bean for only £79.99 - The JoyTAB Duo 7 may have a tiny price, tag and a petite form but its impressive credentials deliver big!
For example: The perfect handheld gaming solution, the JoyTAB Duo 7 boasts fluid video and graphic performance thanks to Dual Core Power, a Capacitive 5 point Multi Touch screen with a 1024 x600 resolution and 1GB DDR3 RAM. It also has 8GB built-in storage for large quantities of applications and this can be increased with the addition of a Micro SD card any time. Google's Android Jelly Bean OS comes as standard and provides access to hundreds of thousands of apps from multiple Android app markets including Google Play and the Amazon App store.
The JoyTAB Duo 7 comes in a modern silver and black design and measures a super slim 9mm for slip-away mobile storage.
Gemini Devices provides a one year manufacturer warranty on its entire Tablet PC range which is fully supported in the UK.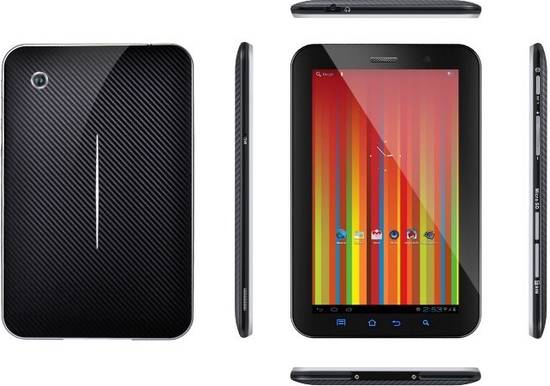 JoyTAB Duo 7 (Gem7020)

RRP £79.99

CPU: Dual Core Cortex A9 1.6Ghz
Memory: 1GB DDR3
Storage: 8GB built-in, upgradeable with Micro SD Card up to 32GB (approx. 40GB total)
Display: Capacitive 5 point Multi-Touch Screen/7inch – 1024 x 600
Connectivity: Micro USB Port, Micro SD
Audio: Built-in Speaker, Built-in Mic, 3.5mm Stereo Earphone Jack
Wireless Network: Wi-Fi 802.11 b/g/n
Camera: Front 0.3 Megapixel, Rear 2.0 Megapixel
Gyroscope: Built in G sensor for gaming and automatic screen rotation
Battery: 2800mAh
OS: Google Android 4.1 (Jelly Bean)
Dimensions and weight: (W/H) 192mm x (H/W) 124mm x (D) 9mm / 276g

JoyTAB Duo 7 3G (Gem7032G) RRP £139.99

CPU: Dual Core Cortex A9 Ghz
Memory: 1GB DDR3
Storage: 4GB built-in, upgradeable with Micro SD Card up to 32GB (approx. 36GB total)
Display: Capacitive 5 point Multi-Touch Screen/7inch – 1024 x 600
Connectivity: Micro SD
Audio: Built-in Speaker, Built-in Mic, 3.5mm Stereo Earphone Jack
Wireless Network: Wi-Fi 802.11 b/g/n
Built-in Bluetooth, 3G, GPS
Camera: Front 0.3 Megapixel, Rear 2.0 Megapixel
Gyroscope: Built in G sensor for gaming and automatic screen rotation
Battery: 5800mAh
OS: Google Android 4.0 (Upgrade to 4.2 Jelly Bean due soon)
Dimensions and weight: (W/H) 190.2mm x (H/W) 120.5mm x (D) 11.5mm / 276g