StudioCanal release two Welsh classics on DVD for the first time in February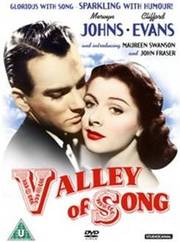 StudioCanal
has announced the release of not one, but two classic Welsh films on DVD for the first time this coming 18th February. The first of these is
Valley of Song
, directed by Gilbert Gunn and starring Mervyn Johns, Clifford Evans and Maureen Swanson. Cliff Gordon's celebrated play Choir Practice is brought vividly to life in this fifties British comedy classic.
Alas no extras, just the facts that this release has a running time of 71 minutes, is in its original black and white 1.33:1 aspect ratio, and Dolby Mono soundtrack. The recommended retail price will be £15.99.
Synopsis follows...
This tells the story of hapless small town boy Geraint Llewellyn. Having spent five years in London, Geraint returns to the quaint Welsh village where he grew up to fulfil the role of choirmaster within the local church. Having chosen Handel's Messiah for the choir's showcase piece, he inadvertently causes fierce rivalries to surface when trying to pick a soloist.
The consequences of which are hilariously catastrophic and begin to affect the entire village. This choir may have the voices of angels, but they certainly don't have the patience to match. There are two young people who genuinely suffer through this state of affairs: Cliff and Olwen. They are in love but the feud threatens to tear them apart.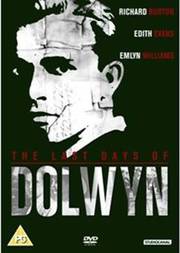 Joining the above is
Last Days of Dolwyn
, written and directed by Emlyn Williams. This stars Richard Burton, Edith Evans and Anthony James, this compelling and tragic British melodrama is known for being one of Burton's earliest roles on film.
No extras for this one either, just a running time of 91 minutes and it's in the original black and white 1.33:1 aspect ratio with a Dolby Mono soundtrack, and RRP of £15.99.
Synopsis follows...
The peaceful village of Dolwyn is known for its friendly folk and its simple ways. But this idyllic retreat in North Wales is about to be thrown into utter turmoil thanks to the arrival of a ruthless water company. Due to geological difficulties the only way to complete their planned reservoir is to flood the village of Dolwyn.
The campaign is lead by an embittered local who has returned from the big city and is intent on destroying the place he once called home. Are the village residents capable of fighting the industrialists and saving their home? Or is this truly the last days of Dolwyn?