Anime Review Roundup
Anime On Demand – Free For Another Season!
Anime on Demand
, UK's own exclusive anime streaming service has had more than its fair share of teething troubles during the past year. As a gift to patient fans, the Autumn season was streamed for free to all in the UK. You could watch the likes of the brilliant Chunibyo Demo Koi Ga s***ai, Magi, K, Hidamari Sketch, Busou Shinki, and To Love Ru Darkness without opening your wallet.
Well, Anime on Demand's generosity will extend into the next season as well, which makes it useful for Magi, which has turned out to be a 2-cour, 24-ish episode show. You'll be able to see the conclusion to that, as well as the five new shows that have yet to be announced for the site. Anime on Demand's Andrew Partridge made the announcement on the
Anime UK News Forums
.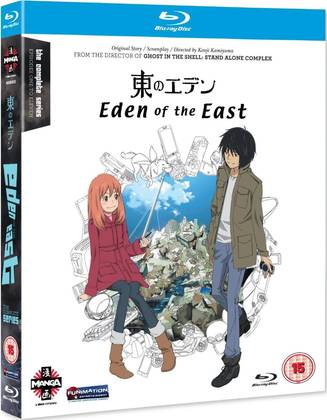 Other people have Christmas. I have an anime review obsession that just won't quit (or a need to find a few hours away from the relatives). Either way, I took a look at
Eden of the East on Blu-ray
last week. I indulged in this amazing series on DVD when it was first released, and I was quick to upgrade to the Blu-ray when I went all HD. It's taken me this long to get around to actually watching it though, so I don't want you to think of it as a late review for the TV series on Blu-ray, but an early review for the TV bit of the Complete Collection that Manga will be releasing in February 2013. I've already reviewed the movies on Blu, so the whole thing is here, if a little piecemeal. Click the review and place your pre-order.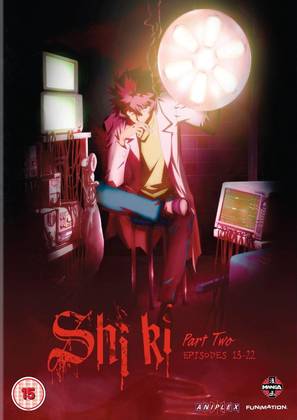 One thing that makes me smile in anime is Part 2s that make Part 1s worthwhile. Part 1 of Shiki left me cold to be honest. Its story was disjointed, its narrative burdened by character overload, and it seemed to me to be a case of style overwhelming what little substance there was. You'd expect a show about vampires to favour style, but there just wasn't enough of a hook in the tale of a group of vampires' attempts to subsume an isolated village. The concluding half of the show changes all that, as it brings the character development to the forefront, crystallises the story, bringing it into focus, and engages the viewer in a way that the first half didn't. What's more, it makes you re-evaluate the first half and look at it again in the light of the conclusion. Shiki gets dark and bloody in its conclusion, just as a vampire story should, and there's no dumb teen angst romance to mess things up. Read more in my review of
Shiki: Part 2
.
Eden of the East: The Complete Series on Blu-ray was released back at the end of 2010, but you'll be able to get the series and the sequel movies in The Complete Collection in February 2013. Shiki: Part 2 is released today, and both are Manga Entertainment titles.