Anime Review Roundup
Good News About Un-Go
This week we have boobs pressed inside a ninja sandwich, although one of this week's ninja would probably prefer it the other way around. Anyway, the good news first. Kaze Entertainment previously announced that they would release the futuristic detective fantasy thriller Un-Go to the UK, which they had previously streamed as part of Anime on Demand's first season. Well, it's coming in early 2013, and
Kaze confirmed via Twitter
this weekend that it will be available as a Blu-ray/DVD combo release. This is seriously good news, as Australia's Siren Entertainment didn't get the Blu-ray licence, while Sentai Filmworks' Blu-ray release is Region A locked as always.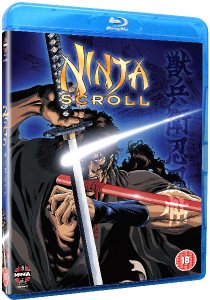 The first ninja slice of bread that I perused for mould and similar signs of age this week, was the vintage
Ninja Scroll
, now making its UK debut on Blu-ray. It's the story of a ninja team, sent to investigate rumours of a plague-ridden village, but coming up against the Eight Devils of Kimon instead, a ruthless band of ninja looking to overthrow the shogunate and return Japan to an era of darkness. Kagero, the sole survivor of that first group is rescued by wandering warrior Jubei Kibagami, and with the dubious aid of spymaster Dakuan, they have to solve the mystery and protect the nation. Director Yoshiaki Kawajiri oversaw the restoration of this film, twenty years after it was made, and the quality of the image and audio on Blu-ray has to be seen to be believed. But is the movie still up to snuff?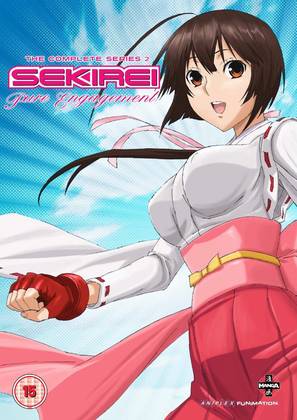 The tender boob filling comes in the form of
Sekirei Pure Engagement: Season 2
. This is the follow up to the Sekirei series that was released here last year, in which big breasted girls beat the clothes off each other in a series of ever more devastating battles, in between lusting after, and competing for the attentions of one hapless teen male. It's a harem comedy crossed with a combat anime, and season 1 of it was surprisingly enjoyable. See if season two maintains the saucy attitude by clicking on the review.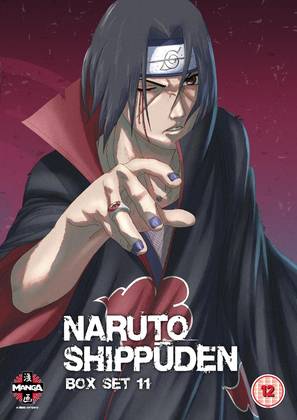 The ninja bread on the other side of the boobs turns out to be our perennial loudmouth obnoxious hero, Naruto Uzumaki. The eleventh, count them, eleventh instalment of Naruto Shippuden hits UK shores, and for a long running shonen action series, the story is better than ever before. In fact Naruto has never been this good, with the overarching story starting to coalesce and make sense, with major developments in the narrative and for several characters. There's also the resolution here of one of the first major arcs of the series, albeit with a twist that turns everything on its head once more. This collection is so good, that it would convince you to go back to episode one of the original series and watch it all again to re-evaluate it all. Click on the review of
Naruto Shippuden: Collection 11
to see how many spoilers I have avoided.
And I hereby promise never to use a ninja boob sandwich analogy ever again! It's all Manga Entertainment's show this week. Sekirei Pure Engagement has actually been out on DVD for a week already, but this is truly a week for ninja, as the Naruto Shippuden: Collection 11 DVD comes out today, as does Ninja Scroll on re-released DVD, 1st time Blu-ray, and a Blu-ray DVD steelbook with added Jonathan Clements booklet goodness.