Anime Review Roundup
Post Expo Licence Announcement
Manga Entertainment unleashed a Tweet this week that confirmed that they will be releasing Production IG's 3D CG anime, Oblivion Island: Haruka and the Magic Mirror on March 25th 2013 on both DVD and Blu-Ray. That is all...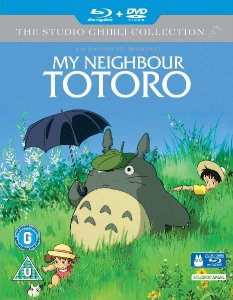 Three anime for you to cast your non-beady eyes on this week, beginning with the review of
My Neighbour Totoro
on Blu-ray. It's the second of this autumn's Ghibli upgrades from Studiocanal. It's also one of the most anticipated of Ghibli movies, the classic tale of two young sisters' adventures in the countryside, where they move to be closer to their mother who's recuperating from an illness. In their back garden lives the magical Totoro, the guardian of the forests.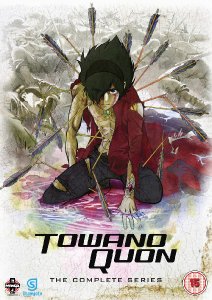 Next up was the release of
Towanoquon
. It's a short series with a difference. Unlike most modern anime series, which have episodes running to 25 minutes, Towanoquon's six episodes run to 45 minutes apiece, reminiscent of the sort of anime OVAs that got me hooked back in the nineties. It's a sci-fi action tale of kids that develop superpowers, and the clandestine organisation that is devoted to exterminating that menace. So far so X-Men, but can Towanoquon establish an identity of its own? Click the review to find out.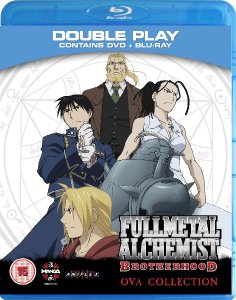 Finally it's a release that I have been eagerly awaiting, even more so given that it's now finally here after a six week delay.
The Fullmetal Alchemist Brotherhood OVAs
are just the perfect coda to one of my favourite shows, a very welcome return to that magical techno-world where alchemy is reality, to offer four short looks at familiar characters, revealing aspects of them that the show didn't have time to explore. The extras also include a Parody Comic Theatre that is almost worth the price of the collection alone.
My Neighbour Totoro comes out on Dual Play Blu-ray and DVD today, courtesy of Studiocanal. Towanoquon's DVD is released today by Manga Entertainment, while the Fullmetal Alchemist Brotherhood OVA Collection is also released on Dual Play Blu-ray and DVD, but next Monday on the 19th of November.