Hannspree introduces the new AD40 Widescreen LED TV
Consumer electronics manufacturer and AV specialist, Hannspree, is unveiling its new AD40 Widescreen LED TV, the first model in a series of affordable big screen TVs. The AD40 features Full HD, Ambient Light Sensor technology, Personal Video Recorder capability with Time Shift function and Personalised Audio settings, all for RRP £309.99.
The perfect host for watching HD programmes, sports, movies and to enjoy graphic intense gaming the AD40 TV features a Full HD 1920x1200 (1080p) display and Hannspree's proprietary X-Contrast picture enhancing technology. It also includes a built-in digital tuner ready to receive Freeview broadcasts - Hannspree recently polled its Facebook fans and discovered that over 75% use alternative programme services such as Sky. (The AD40 can support up to 2,500 channels.)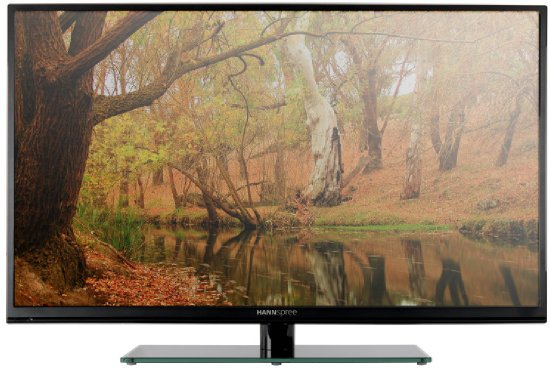 To plug in Sky boxes and more, the AD40 offers an array of expansion ports: 3 x HDMI inputs to host the latest HD equipment; a Scart port to support old school devices such as DVD players; a VGA port to plug in a PC; and a USB port supporting MP3 and JPG playback to transform the TV into a music, video and picture sharing media player. The AD40 also features Personal Video Recorder capability (PVR) so the USB port can also be utilised to plug in an external HDD to store recorded TV programmes.
Notably, the AD40 features innovative Ambient Light Sensor technology which automatically adjusts backlight settings. Reacting to environmental lighting changes in a room, the Ambient Light Sensor ensures that the AD40 consistently delivers the most desirable viewing brightness for optimal visual comfort. 

For the ultimate viewing flexibility, the AD40 boasts a super wide viewing angle of 178° and, thanks to a LED enhanced design, an ultra-thin profile that is ideal for wall mounting. Even when space is at a premium the AD40 can be perfectly viewed from almost any angle, and is ideal for movie and games nights with large groups of friends and family. The sleek design is finished in a matt black and includes a modern, glass stand to create a classy finish to any room.
Complementing the sleek design, visual performance and adoption versatility are 2x8W Dolby Digital Plus certified speakers. The audio system provides virtual surround and realistic sound effects for an authentic home cinema experience with eight different personalised audio settings to choose from.
Hannspree's AD40 Widescreen LED TV is available now for £309.99 inc. VAT with a 2yr warranty as standard. Available and affordable at Ebuyer. A 32" model (£219.99) is also available in the AD Series.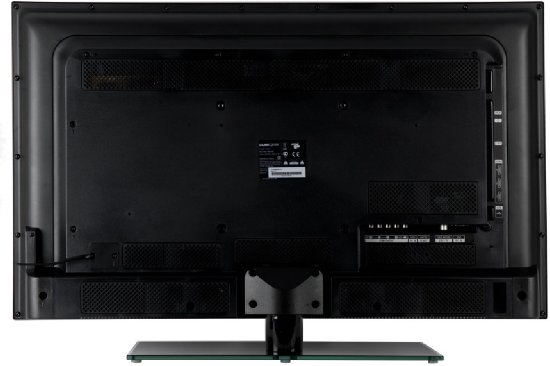 AD40 Specification
Resolution: 1920 x 1080 (Full HD 1080P)
Aspect Ratio: 16:9
Brightness: 270 cd/m²
Contrast Ratio: 5,000:1 (Typ.) 3,000,000:1 (Dynamic Contrast)
Response Time: 8ms (Typical)
Viewing Angles: 178° (H) / 178° (V)
Speakers: 2x 8W
Inputs: 3x HDMI 1.3, 1x Scart, 1x YPbPr (Component); 1x VGA (PC); 1x USB
Ambient Light Sensor
Personalised Audio Settings
Personal Video Recorder (requires external storage device) + Time Shift
Teletext: 1000 Pages
2 year Collect and Return Warranty