Anime Review Roundup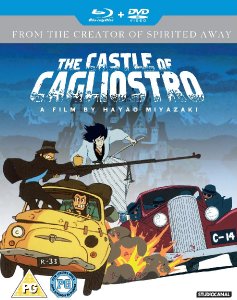 Let's dive straight into the reviews this week, beginning with the first of the forthcoming Ghibli Blu-ray upgrades. Technically it's not a Ghibli film, which goes some way towards explaining the comparative technical deficiencies of the transfer, but we are still the first English speaking territory in the world to get
The Castle of Cagliostro
in high definition. What could have been just another classic Lupin film transcends its source material in the hands of director Hayao Miyazaki, who manages to retain the character of the Lupin III franchise, while still infusing it with his directorial flair and sense of wonder.
For those who can get to London, there is a theatrical screening of the dubbed Castle of Cagliostro on the 8th of December.
Click here
for more details.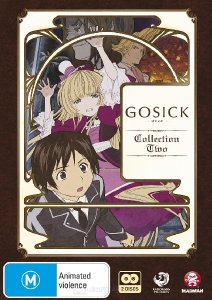 I lost all sense of perspective when I reviewed the first part of Gosick, a series that I have imported from Australia. The quirky detective story set in the early part of the twentieth century, in a fictional European nation poised between superstition and modernity really hit all the right notes with me. Its characters were enchanting, its story involving, and the animation was top quality. I went overboard with the review, pulling out the 'best thing since sliced bread' metaphor and raving to the ends of the Earth about its brilliance. I was a fool. Gosick Part 1 isn't the best thing ever,
Gosick Part 2
is...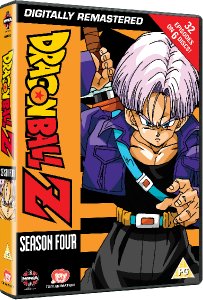 With all that anime brilliance this week, it's only karma that I have something less than spectacular to balance it all out. After the Frieza arc though, I would have thought that more Dragon Ball Z would have been overkill. Fortunately
Dragon Ball Z Season 4
stopped short of inducing suicidal tendencies. The Garlic Jr. arc is short and sweet, while the Trunks and Androids saga mixes things up a bit, by not ripping off Superman II for a change, but instead ripping off the Terminator.
Studiocanal will release The Castle of Cagliostro on Dual Play DVD and Blu-ray on November 12th. Madman Entertainment released Gosick: Collection 2 earlier this year. Manga Entertainment inflict Dragon Ball Z: Season 4 on us today.