Zhang Yimou and Christian Bale team up for The Flowers of War out on DVD and Blu-ray in August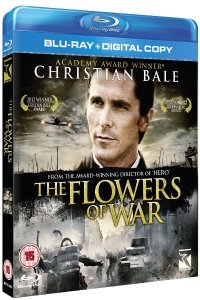 Something for the weekend? How about a big budget feature by director Zhang Yimou, who also brought us
Hero
and
House of Flying Daggers
?
Revolver Entertainment
are releasing his epic tale
The Flowers of War
on 6th August.
Starring Christian Bale, Paul Schneider, Ni Ni, Xinyi Zhang, Tong Dawei, Atsurô Watabe, Tianyuan Huang, Shawn Dou, Yuan Nie, Shigeo Kobayashi, Bai Xue, Kefan Cao, Takashi Yamanaka and Hai-Bo Huang, it also features a musical score by composer Chen Qigang and famous American violinist, Joshua Bell.

Alas no details on extras or pricing, but expect a street price of around £12 for the Blu-ray and £9 for the DVD.
Marketing blurb and trailer follow...
Action packed and yet deeply poignant, this is set during the "Rape of Nanking" in 1937, following a Japanese invasion of the city. As the most extensive film production ever undertaken in China, it's release by Revolver commemorates the 75th anniversary year of this bitter war, and tells the tale of a terrified group of refugees brought together amid the war's chaos.
Zhang Yimou is known around the world for his breathtaking films, and for creating the astonishing opening ceremonies to the 2008 Olympics in Beijing. It was here that he began to envisage the film, and several years later, shooting finally began the largest domestic production ever mounted in the country.
Snagging Christian Bale as the lead role was a major coup for this sweeping epic; the first real collaboration with a major Hollywood star in over 100 years of Chinese film history.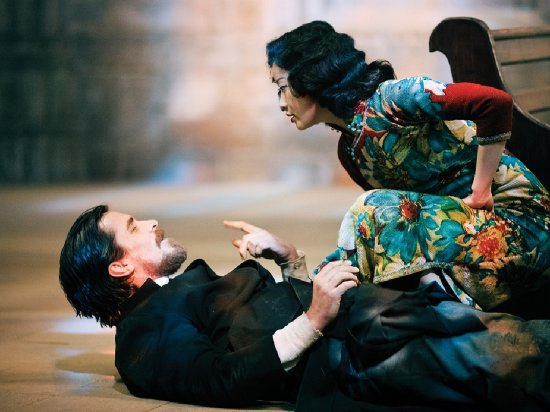 The movie's release has not been without controversy: while back in China to promote his passion project, Bale was arrested by Chinese authorities after an attempt to visit well-known human rights activist Chen Guangcheng, a blind human rights lawyer under house arrest, and threats of censorship ensued.
In another revelation, the script seemed to bring out Bale's softer side: "I found it a very human and very moving story" he says. "The trickiest thing for me was watching all those poor girls bawling their eyes out the first few days... It would almost make me cry. I'm looking at them... and I'm thinking, this is going to be tough."
Yimou confirmed: "Christian was especially great with the kids... he was moved by their performances, which in turn heightened his own."
Bale noted: "I think Yimou makes staggeringly beautiful movies with real substance to them and brilliant characters."