Mia Hansen-Løve's drama Goodbye First Love comes to DVD and Blu-ray this September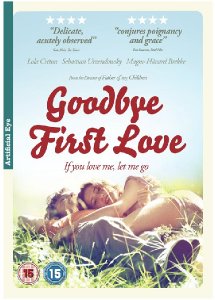 Time now for some good old fashioned foreign cinema, courtesy of the
Artifical Eye
release
Goodbye First Love
, directed by Mia Hansen-Løve of
Father of My Children
fame.
Out on 10th September and priced at £15.99 for the DVD, or £19.99 for the Blu-ray, this loosely auto-biographical film stars Lola Créton, Sebastian Urzendowsky and Magne- Håvard Brekke. It deals with the blooming of first love, subsequent heartbreak and renewal, which is probably a fancy way of saying real teenage love and not this Twilight nonsense.
Extras to be confirmed, so don't expect anything and be happy if you so much as a trailer.
Synopsis is as follows...
In the Paris winter of 1999 Camille is 15, Sullivan is 19. Although they love each other passionately, Sullivan wants to go traveling in South America for a year - a plan that fills Camille with despair. At the end of the summer, Sullivan leaves and a few months later he stops writing to Camille. In the spring, a heartbroken Camille makes a suicide attempt.
Fast forward four years and Camille is fully devoted to her architectural studies. She meets a well-known architect, Lorenz, who restores her self confidence. She falls in love with him.
It is then that Sullivan once more crosses her path. Despite an awkward first encounter, Camille sees him again, picking things up where they left off. She has never stopped loving him; he becomes her lover. Camille, her heart now divided between the two loves of her life must decide what to do next.