Honestech nScreen Deluxe delivers Wi-Fi Display Technology to mass market
Honestech nScreen - wirelessly project your PC or handheld to your TV or display devices.  Honest Technology or Honestech, Inc. has released Honestech nScreen™ Deluxe which enables you to project your PC screen and audio, or stream multimedia directly to your display device such as a TV, monitor or projector using a wireless network up to 1080p HD resolution.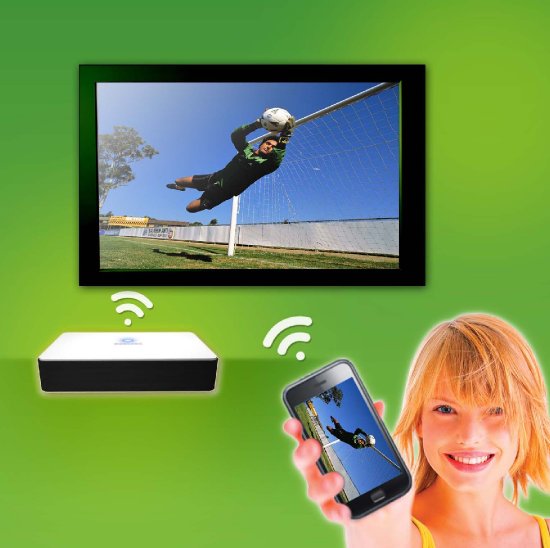 Simply connect the included nScreenBox to your TV or projector using the included HDMI or composite AV cable, and the TV or projector can be used to project for your laptop or desktop PC screen through your Wi-Fi connection.  Honestech nScreen™ Deluxe is also a great presentation tool for business applications, where it's not necessary to change cables and PCs or find ways to transfer a presentation file.
Users can also stream multimedia content from portable devices, including iPhone, iPad and Android devices to a TV or projector up to 1080p HD resolution. Free apps are available at Android Market and iTunes.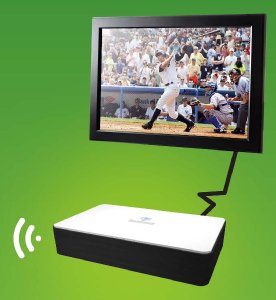 Honestech nScreen Deluxe can render and stream high-definition video (up to 1080p resolution) and audio flawlessly in a home, office or academic environment.  You can also project or stream movies, photos, music, presentations or other content playing on your laptop or desktop PC, smartphone, or tablet in real-time. Honestech nScreen Deluxe works with Windows XP, Vista, and Windows 7 systems.  An update that supports Mac OS for streaming and mirroring will be available in March 2012.
Price and Availability
Honestech nScreen Deluxe is available at £129.99 inc from 
Amazon.co.uk
.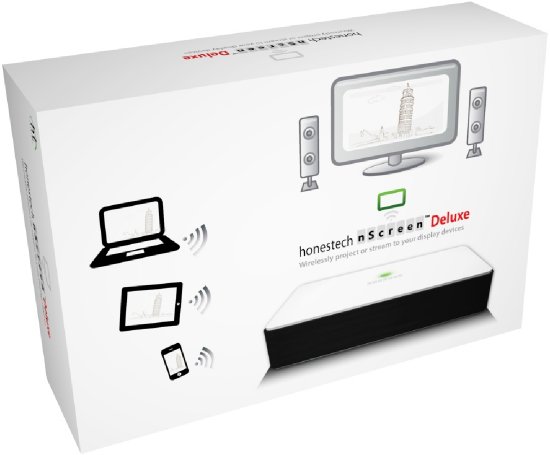 About Honestech Inc.
Honest Technology or Honestech, Inc. is a premier supplier of digital video and audio communication and entertainment solutions. Founded in 1998, as a pioneer of real-time MPEG encoding/decoding software technologies, the company's vision is to bring high-quality digital video and audio into users' daily lives by transforming the way video and audio are captured, delivered and experienced.
For more information about Honestech please visit 
www.honestech.com