Avira announces Anti-Virus Software Version 2012
Award Winning Security Software which takes the complexity out of security; Out-Smarts Malware That Evades Others
PX Security and IT security expert Avira have announced that Version 2012 of its world-famous antivirus computer security software is now available in the UK. The focus of Avira's 2012 software product line is giving consumers, micro and small businesses more security protection while removing the complexity typically associated with Internet security.
Avira's security software protects more than 100 million people around the world by detecting and removing the latest malware; shielding customers from viruses, worms, rootkits, botnets, identity theft scams and other threats on the Internet. Version 2012's measurable improvements include an improved user interface and installation process, more automation in the detection and removal of malware, improved usage of system resources, and an even better detection of the latest and unknown threats.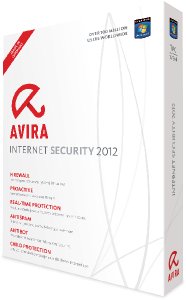 "Our guiding philosophy in the design of our 2012 security software was 'less is more' - by which we give consumers, micro and small businesses more security protection with less manual configurations and decisions to make," said Sorin Mustaca, product manager and data security expert at Avira. "In addition to overhauling our code, increasing speed and reducing complexity, we've taken on more ownership for automating security settings and resolving software conflicts to install easily and keep our users safe from tricky malware."
Product Highlights


More intuitive User Interfaces
 - A cleaner, more modern screen design with options organized by function, and a streamlined 2-click install process and automatic resolution of software conflicts during installation. Avira's software was designed with default configurations to make installation easier, to keep the user safer, and to take the guesswork out of remaining secure. Also, users will discover that many components have been renamed so that every consumer can understand their function without reading the documentation. And best of all, a one-click "Fix Problems" button to solve any issues that might endanger users' computers.
Smarter Code
 - Avira software has even further increased detection rates by out-witting malware that hides from ordinary antivirus software. New detection mechanisms find rogue code that hides even deep in the operating system.
Stronger Detection
 - All components have been fortified in order to better resist malware attacks that target antivirus software specifically. This fortification includes the ability for Avira software to function without many registry keys, better resistance against process termination and component deletion, and many other malware counter-measures.
In addition to a simpler interface, smarter code, and stronger detection, Avira 2012 also focuses on support by adding 
Live Customer Support
 for all premium products. If users run into any problems, they can connect directly with a technical support engineer who will fix the problems in real time over the Internet using Avira's new Team Viewer feature.
Lastly, running two security solutions in parallel can have negative consequences on the stability of the PC and the overall experience with newly installed software. So in order to make the transition to the Avira products version 2012 as easy and painless as possible, 
automatic detection and removal of potentially incompatible software 
has been added in all installation programs. No worries, it is possible to select what 3rd party solutions to keep.
Pricing and Availability


Avira Antivirus Premium 2012 (formerly Avira AntiVir Premium) - £14.99 Inc Vat
Avira Internet Security 2012 (formerly Avira Premium Security Suite) - £34.99 Inc Vat
Avira Professional Security (formerly called Avira AntiVir Professional) - £22.80 Ex VAT
Avira Server Security (formerly called Avira AntiVir Server) - £69.90 Ex VAT
For more information: 
http://pxsecurity.co.uk/For-home-avira-antivirus-premium.html