Hannspree is the second most popular selling TV brand in Ireland
Hannspree is celebrating its success in the Irish TV market today after receiving news that it has ranked 2nd in a report of TV sales. Only Samsung managed to outsell Hannspree in Ireland in Q3 of 2011 according to the TV sales report from industry analyst Meko, with Tier 1 brands such as LG, Phillips and Sony trailing behind.
In 2011 Hannspree increasingly demonstrated strong TV sales in Ireland, with its market share rising incrementally every quarter. In Q1 Meko reported Hannspree in 4th position, in Q2 Hannspree reached 3rd and finally placed 2nd in Q3 with almost 20% market share.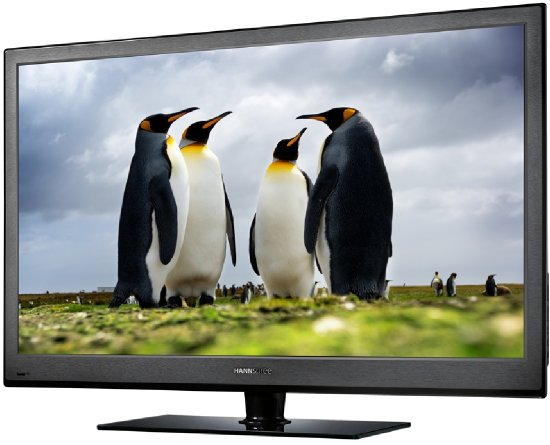 "This is a major achievement for the Hannspree brand," says Martin Kent, Territory manager, UK and Eire, Hannspree UK Ltd. "The HANNSG monitor brand has consistently ranked as a top 6 UK monitor supplier according to Meko since its 1st trading year and we have been determined to increase awareness and consequently sales of the Hannspree products in line with this success. The TV market is extremely competitive with a lot of high profile Tier 1 brands - to be ranked above them is a clear sign of the increasing market presence of the Hannspree brand. We intend to continue this success pattern in Ireland and hope to achieve similar results in the UK in 2012 and beyond."
The Hannspree sales team has established a rewarding and prosperous relationship in Ireland with privately owned IT distribution company Midia Distribution, which has been instrumental in creating the increasing success of the Hannspree brand throughout a large base of resellers and retail stores in Ireland. Hannspree has been working with Midia for almost 6 years which has seen Hannspree products being sold through major retailers such as DID Electrical, Xtra-vision, Harvey Norman & independents.
"Hannspree's portfolio of products is very appealing and so we were confident to sign up as their exclusive distributor in Ireland," says Andrew Maguire, Director, Midia Distribution. "With products that stand out from the crowd and which have excellent shelf presence, Hannspree is a brand that our customers remember. Hannspree regularly introduces new models and product ranges which in turn increases the business that we can achieve. The relationship between Midia Distribution and Hannspree has been a great success and we are looking forward to a long and thriving future working together. Hannspree has recently amended its TV range in Ireland to include the local free digital television service, Saorview which will undoubtedly have a further positive impact on sales."
Hannspree is a relatively young company having only entered the UK and Ireland markets back in 2006. The company is celebrating its 6th anniversary this year and is pleased with the progression of its market presence and sales success to date.
Hannspree was best known for its range of fun TVs which featured 360° themed design - 6 years on and Hannspree has expanded its product portfolio to include various consumer electronic products, such as Netbooks, Tablet PCs, All-in-one PCs and Digital Photo frames, as well as, a comprehensive series of mainstream TVs.