Get ready for Molotov Jukebox
Fee fi, fo fum, look out baby, 'cause here they come...

Molotov Jukebox are an eclectic six piece band from London, fronted by actress Natalia Tena (who you may know from her appearances as Nymphadora Tonks in the Harry Potter film series, or from other acting work).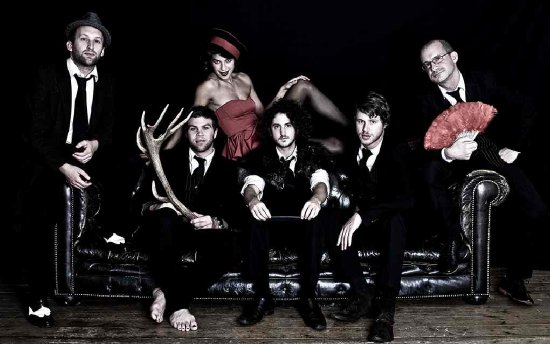 Who do they sound like? Well, no-one really, since they've invented their own sound that they call "GypStep", a mixture of folk, ska, funk, dubstep, flamenco, house, reggae, soul and a bit more thrown in for good measure. And they've been whipping up a storm across the UK festival circuit during summer 2011. They released a single a year ago, an EP in June and have a new album coming out next year.
Get Ready is their latest single, a cover of the classic Temptations song. If you're going to cover a classic, you've either got to do it in the same style and make a real good go of it, or you treat it in your own style to avoid tedious comparisons with the original.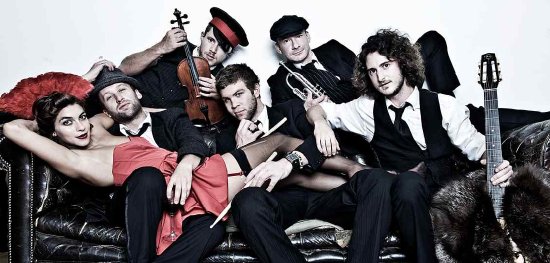 And if you're the "masters of GypStep" you'll definitely do it your own way, which is exactly what Molotov Jukebox have done, melding the sound of the accordion with a samba beat, violin, some trumpet (and muted trumpet) and some bass to great effect. I love what they've done with this song. I've been playing it over and over.
Looking forward to their album and to catching them live next year. In this world of anodyne manufactured nonsense, it's nice to have a band like this who are playing real instruments and making real music and having fun too. Download it from the 14th of November, it's great.