IDAPT Universal Gadget Chargers Now Stocked By Harrods and Micro-Anvika
IDAPT of Barcelona are delighted to announce that the Micro-Anvika chain are now stocking the IDAPT i2+ and i4 Universal Chargers at Harrods and the Micro-Anvika stores.
Harrods' customers batteries run down too, so the butler will now be able to recharge all those Vertus, along with the trophy wife's iPod Nano.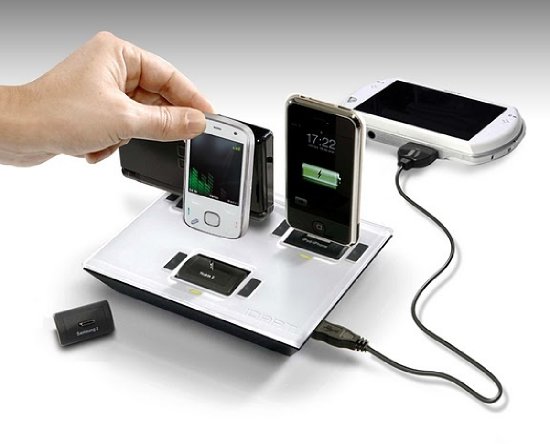 Micro-Anvika run the electronics concession in Harrods and IDAPT chargers will take pride of place in the mobile area there and at all Micro-Anvika stores. Raj Jagani, Category Manager at Micro-Anvika commented: "The IDAPT chargers are the neatest multiple device charging solutions I have seen. As IDAPT can charge luxury phones like Vertu and TAG, as well as almost every other mobile device in existence, we find them a perfect fit for Harrods and all of our stores."