Exomount - The World's Strongest Car Mount, Could Also Be The World's Safest
Patented suction mechanism adheres to almost any surface including car dashes, glass, wood, metal, plastics and even drywall.
Exogear's suction technology removes windscreen marks which are attractive to criminals
Drivers plagued by the annoyance of their smartphone or GPS system falling in to their lap whilst driving, or those who fall victim to criminals who are attracted by the mark left on their windscreen by most car mounts, can now sleep a little easier.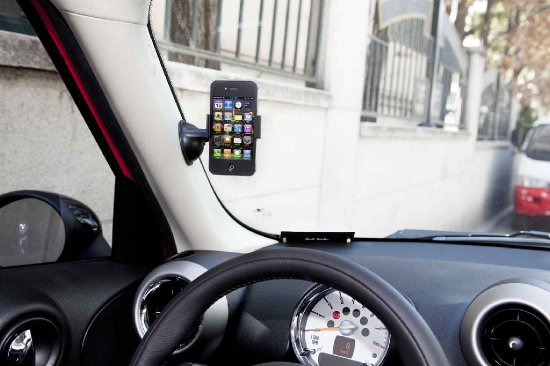 The Exomount available from Exogear, which launched in the UK today, is the strongest vehicle mount in the world. Not only does it have the strength to lift a microwave oven, it also leaves a drivers windscreen free from any residue marks, which attract thieves who target vehicles that show evidence of device usage.
Crime Reduction Officer PC Ged Kirkbright said: "Think about the tell tale signs that show you have a sat-nav system. Don't leave the cradle on view and wipe the suction marks off the windscreen - because that's what the thieves look for. Please don't think hiding things in the glove box will make a difference, because that's the first place they look!" 
He added: "Remember to note the serial number of all your possessions and mark them with your postcode house number. Remember to remove valuables from vehicles, otherwise ... someone else will!"
At the heart of the Exomount is Exogear's patented suction technology. Instead of relying on messy adhesives or complicated clamping mechanisms, the Exomount's revolutionary design allows it to create a low pressure vacuum which fastens it securely to a number of surfaces.
After positioning the mount, all it takes is a flick of a lever to snap it into place. Removal is just as easy, there is no sticky residue or tug of war necessary. The benefits of this construction are two fold: it offers the same sense of security that comes with permanent dash mounted fixtures, but adds a degree of simple mobility.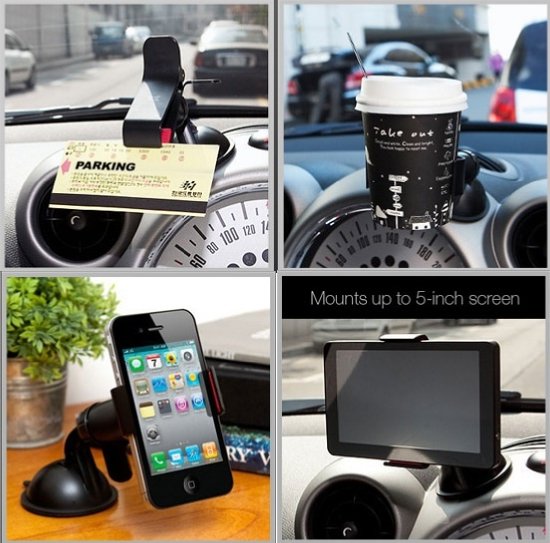 Exomount's versatility isn't just limited to compatible surfaces. The mount's spring‐loaded clamp and large grip makes securing a wide range of devices very easy. Pretty much any gadget with up to a 5‐inch screen fits snugly in the Exomount, and the clamp's soft polyurethane‐lined grip keeps devices steady and scratch‐free. Obtuse angles and unconventional mounting locations aren't a problem either, thanks to an integrated ball‐joint for rotation and a swivelling arm.
The Exomount retails for £21.99, and is available in black. For orders, full specifications, and additional information, visit www.exogear.co.uk or www.amazon.co.uk