Reallusion announces animation competition
ANIMATE EVERYDAY ITEMS AND CREATE VIRAL VIDEO
Reallusion announces that this year it is once again hosting an all-out Animation Competition for general and educational users. Contestants from all walks of life now have the opportunity to animate puppets, toys, fruits, stuffed animals, vegetables and any other inanimate objects found around the house, in an insanely fun and educative competition!
This year has seen the tremendous reception of CrazyTalk Animator, a revolutionary 2D animation engine that has literally re-written the book on 2D animation as it is designed from the ground up to avoid neck-breaking, frame-by-frame editing. For this reason, CrazyTalk Animator has been chosen to be part of the Animation Salad Competition as it literally allows you to animate anything.
Participants can create a whole range of amazing actors from photographs, sketches or illustrations, and bring them to life with easy facial and body fitting editors. This provides a unique opportunity for anyone to participate since contestants no longer need to be steeped in animation or drawing expertise. CrazyTalk Animator empowers beginners, students, and professionals to create quick, quality animations in minutes.
Users can showcase their talents by uploading their videos to Youtube, Vimeo or any other free video sharing platforms to compete for over 10 award-winning categories including; Best Picture, Best Director, Most Popular, Campus Special, Best Original Character and others.
Reallusion has even taken special consideration to allow the participation of students and teachers who wish to submit their video entries through the Animation Salad Channel provided by SchoolTube.com, as SchoolTube is a school-safe video platform.
Participants simply need to tag their videos with the 'animationsalad' keyword in order for their videos to be added to the channel. Winners can look forward to branded prizes such as Sony HD Camcorder, iPad2, Xbox 360, Wacom tablets and more!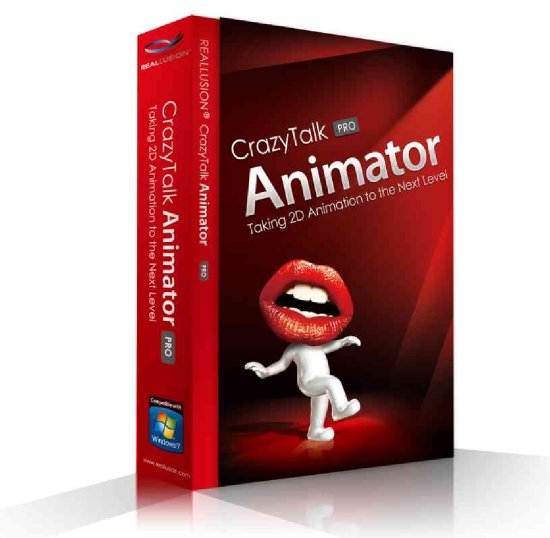 To compete, simply fill-out the submission form with your video title, video description, credits, contact information and uploaded video URL. Animation Salad videos must be created with Reallusion's CrazyTalk Animator software and need to be no longer than 10 minutes. Anyone is eligible to compete. CrazyTalk Animator has a very user friendly interface and is available in a FREE trial version at Reallusion's website.
Learn more, and join this summer's hottest 2D Animation event at
http://www.reallusion.com/event/11-crazytalkcontest/default.html