Anime News Update
Manga Entertainment Tweet Licences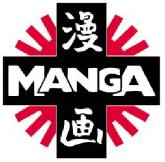 Manga Entertainment in the UK have become almost as prolific as Funimation in the US when it comes to announcing new licences. It seems barely a week goes by that some new anime isn't announced here, and last week was no exception. The news all came via Twitter, which is probably why I'm so late catching up to it. Manga had no less than three new titles to announce, the first season of
Black Butler
, a supernatural comedy about a boy and his butler,
Nabari no Ou
a show about ninjas in the modern era, and the Studio Bones bio-mecha extravaganza
Xam'd - Lost Memories
. I've been aching to get my hands on Xam'd since I first cast eyes on it, the first anime to be released via the Playstation Network, and Manga will be giving Xam'd the Blu treatment.
That's four times in the past few months that an announcement by Manga Entertainment has stopped me from pushing the import button, which surely means that they are doing something very right!
BAM! The Bexley Anime and Manga Festival Is Back!
Last year Bexley's Anime and Manga Festival was a resounding success, bringing an anime film festival to South East London, and celebrating the best of Japanese culture with a series of themed events. This year they will be even bigger and better than before, with a roster of ten anime films for fans to partake of, and even more events organised in the region. There will be a small charge of £3 for most of the screenings, and you ought to book early for some of the choicest titles, many of which have yet to see a UK DVD release. Films this year include…
Trigun: Badlands Rumble
Ponyo
Eureka Seven: Good Night, Sleep Tight, Young Lovers
Tales From Earthsea
Laputa
Evangelion 2.0
Sword of the Stranger
King of Thorn and
The Disappearance of Haruhi Suzumiya.
Click here for the
pdf programme
and click here to
book
.