Edifier launches Prime USB
2.0 Multimedia Speaker System provides impressive audio performance for listeners
The Edifier Prime USB is a dynamic 2.0 multimedia USB Hub speaker system with both USB audio streaming and regular analog audio input capabilities. The full-range speaker drivers are mounted in designer white satellites combined with the top mounted electronic volume controls guarantee ease of use an impressive audio performance. The Prime USB is compatible with all PC and home based computer systems, and the unique 4 USB Hub connection provides a single point of connectivity for keyboards, mouse devices, data transfer and other USB-enabled devices.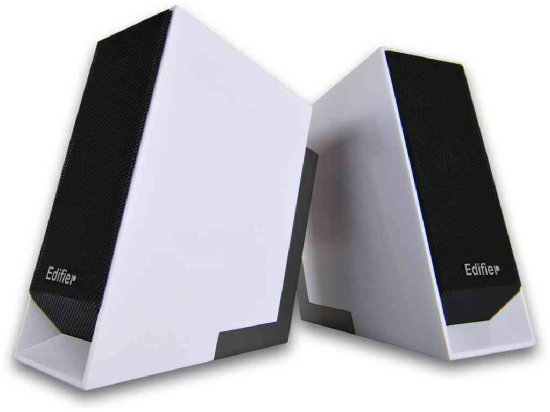 Features:

Dynamic Multimedia USB Hub speaker system with 52mm full-range magnetically shielded speaker drives.
Full USB audio streaming capability.
4 USB Hub connection.
AUX stereo input, USB cable and 3.5mm analog audio input cable included.
Top mounted electronic volume control, full range universal AC/DC power supply.

Specifications:

Total Power Output: RMS 2 x 1W (THD - 10%)
Signal to noise ratio: 85dBA
Total Harmonic Distortion: 0.5%
Input Sensitivity: 450 +- 50mV (THD + N = 1%)
Speaker Dimensions (W x H x D): 63mm x 156mm x 147mm
Price and Availability:
The Prime USB is available at SRP £49.99 inc and is available online from
Amazon.co.uk
. and Micro Direct.