Monitor your home or office live on your 3G iPhone and Smartphone with the Swann DVR4-2000 Security Recording System
The perfect surveillance solution for your home or business with live viewing via 3G iPhone or PC via Internet connection
Swann Security is pleased to announce the new DVR4-2000 - the latest addition to their extensive product range.
When it comes to protecting your home, business or family, there is no substitute for peace of mind. Whether you're concerned about crime, vandalism, common household safety or simply need an extra set of eyes the DVR4-2000 is a convenient and affordable solution to monitoring your home or business.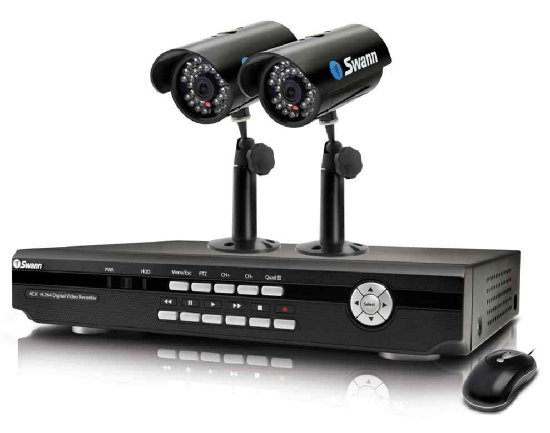 The DVR4-2000 Security Recording System provides you with everything you need to monitor, record and capture video footage at your home or business. This system can record continuously from 4 cameras onto its built-in 500GB hard drive for up to 30 days, or choose motion detection and 'set & forget' to save hard drive space. It also features state-of-the-art H.264 recording that provides higher image quality for a fraction on the file size. The system includes two PNP-150 security cameras that can capture footage inside or out. Each camera features a weather resistant anti-corrosive casing and night vision allowing you to see up to 30ft/9m in the dark.
The DVR4-2000 easily connects to your TV for instant live viewing via the AV channel. It is also equipped with remote viewing software to view live footage over the Internet. You can even download the free APlayer 'app' from App Store for live streaming on your 3G iPhone. Want to see more around your home or business? Add another 2 Swann security cameras as required.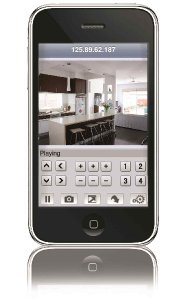 The Swann DVR4-2000 Security Recording System with 2 PNP-150 Cameras - peace of mind has never been more convenient.
Features:
View live video footage anywhere by downloading the free APlayer 'app' for your 3G iPhone
2 weather resistant PNP-150 security cameras with an anti-corrosive casing
Record continuously from 4 cameras onto its large 500GB hard drive for up to 30 days or choose motion detection to 'set & forget' and save hard drive space
Add another 2 Swann cameras of your choice as required
Higher image quality for a fraction of the file size with H.264 recording technology
View live footage on your PC via Internet connection
Easily connects to your TV for instant live viewing
Back up incidents to your PC via USB connection
System includes everything you need to get started, the DVR4-2000 digital video recorder with large 500GB hard drive, 2 PNP-150 security cameras, remote control, operating instructions and all the cables, mounting screws and plugs required
The new DVR4-2000 isnow available for SRP £399.99 inc from selected PC World and Currys stores. For further sales information or participating stores, please email
selasku[at]ua.moc.nnaws