Premium navigation for all without compromise: introducing the new TomTom Via
The launch of the new TomTom Via today makes TomTom the first satnav provider to bring a hands-free solution with Voice Control to mid-range devices. Packed with innovative features and designed for convenience, the TomTom Via makes premium navigation accessible to all.
"The TomTom Via brings high-end navigation to the mid-market - without compromising quality and convenience," says Damian Woodward, VP sales and marketing at TomTom. "From the exciting new Voice Control and hands-free calling, to the market-leading IQ Routes™, it's everything drivers need for a truly effortless driving experience."
TomTom Via drivers also get the added benefit of TomTom Speed Cameras. This points out fixed speed camera locations on the road ahead, helping drivers to stay safe and relaxed.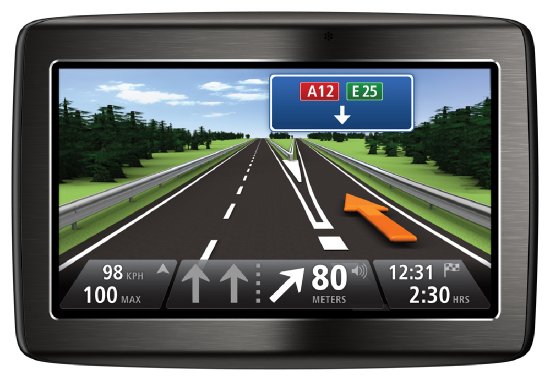 A first for the mid-range market, Voice Control lets drivers operate their device simply by talking. They can input addresses and navigate with ease - all without taking their hands off the wheel or their eyes off the road. On Via 120 and 125 models, TomTom also brings hands-free calling (via Bluetooth
®
) to the mid-market audience, allowing drivers to use their device as a car-kit for their mobile phone.
The TomTom Via also provides a reliable Estimated Time of Arrival (ETA) at any time of the day based on intelligent IQ Routes speed profiles collected from millions of users. Now drivers can relax and go with the flow, knowing exactly when they're due to arrive.
The TomTom Via also has the added convenience of a brand new foldaway mount which is integrated with the device, so it's always there when drivers need it. This clever mount easily attaches to the windscreen and, using the optional mounting disk, drivers can turn the device 180 degrees - a sensor flips the screen the right way up, enabling them to position it wherever suits them best.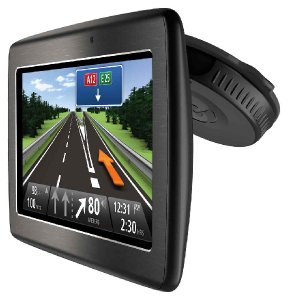 And that's not all: with the TomTom Via, drivers can see more and drive easy thanks to a new user interface, plus a choice of a 11cm (4.3") or 13cm (5") touch screen for the easiest operation. And every device comes with new, richer maps covering an additional two million kilometres of roads in greater graphical detail, putting more information at drivers' fingertips. All this is wrapped up in a stylish, brushed aluminum design, with the diamond-cut screen bezel edge.
For premium navigation for the mid-market without compromising convenience, it has to be the TomTom Via.
Key features of the TomTom Via:
Hands-free calling via Bluetooth (optional)
Integrated mounting with flip screen
Richer maps, with added roadside detail
IQ Routes™
Advanced lane guidance
Spoken street names
11cm (4.3") OR 13cm (5") touch screen
TomTom Speed Cameras
Voice Control
Availability and pricing
The TomTom Via will be available in the Autumn and also comes in a version with LIVE Services.