Swann Debuts RemoteCam - Pocket-Sized Hidden Surveillance
Swann Security proudly debuts its latest covert surveillance offering - the RemoteCam. Designed to look like an actual car remote control with keychain, the RemoteCam stealthily records and captures both videos and still images, making them easily shareable with the rest of the world. Whether you use it to record leisure activities and fun on the move or more serious hidden covert video, the Swann RemoteCam is a tiny camera with powerful possibilities.
Record full colour AVI video files with a resolution of 720 x 480, or 1280 x 1024 JPEG still images at the push of a button.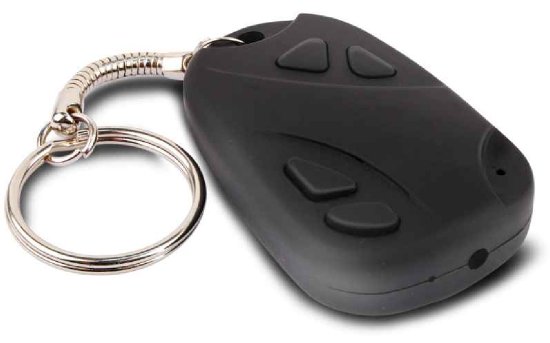 With up to 60 minutes of recording time per charge, the RemoteCam has a built-in lithium ion battery that recharges via your PC's USB port. The 2GB micro SD card included will store up to 40 minutes of recording at an impressive 30 frames per second. Upgrade to an 8GB SD card for even more video storage.
Videos and images can easily be identified by the time and date stamping available, and back up to your computer is simple using the USB cable provided. Easily upload videos and images to Facebook, YouTube, and other social network sites to share with friends and family.
Swann's RemoteCam is lightweight and discreet, perfect for anyone wanting to record videos or photos with minimum fuss. The handy keychain means you can attach your keys to it and keep it with you all day.
In addition to the RemoteCam, the box includes a 2GB micro SD card, a 2.0 USB cable, and operating instructions.
Features:
Make videos or still photos at the push of a button
Create time and date stamped 720 x 480 colour AVI video files, or 1280 x 1024 still images.
Includes 2GB MicroSD card for up to 40 minutes recording time then upload to PC via USB cable.
Email friends or upload videos to social networking sites such as Facebook, MySpace, YouTube and much more.
Built-in battery lasts 60 minutes and charges via your USB port.
Discreet and lightweight, with added keychain for all day use.
Price and Availability:
The new Swann RemoteCam isnow available at SRP £49.99 inc from PC World. For further sales information please email
selasku[at]ua.moc.nnaws