New range of premium quality bags from Toffee
Toffee, one of the leading Australian manufacturers of premium quality leather bags, has announced their latest range of exciting, stylish, cases for iPhone, iPad and laptop.
Toffee fuses fashion and function to create unique leather notebook sleeves and bags for today's digital lifestyle. Their new range of cases for notebook or mobile phone is distinctive and the styles have been carefully thought out to reflect the owners personality.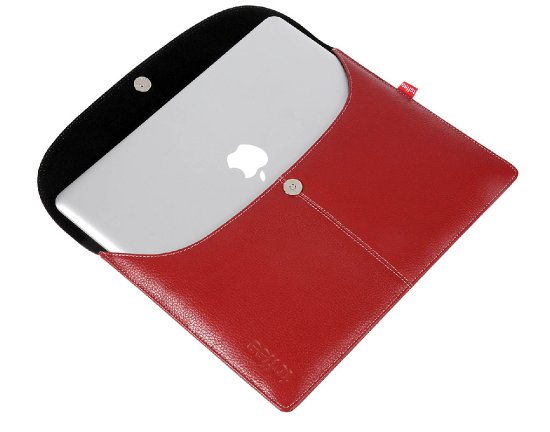 iPad Pocket.
Combining design and innovation, the new toffee iPad pocket is designed to protect in style. Handcrafted leather, with soft protective interior padding, it's the ultimate 'all-in-one' case for your iPad. There's even a spot for your iPhone! The iPad Pocket is available in a choice of 4 colourways - pink, black, red and green. SRP £74.99 inc
iPad Sleeve
. Tailored to fit like a glove. The toffee case is everything you could want to complement and protect your iPad. Featuring a hard-shell exterior encased in premium leather, it provides the ultimate protection. Every detail has been considered, there is even a slip pocket at the back for your paperwork and more. It is a very light, slim, sexy sleeve. SRP £74.99 inc
iPhone Case.
Good things come in small packages. Keep your iPhone safe and snug in this uber-cool case. The slim-line design features an innovative pull-tab for quick draw iPhone access. Plus there's even a spot for your business cards. SRP £39.99 inc
Brief.
A sleeve with benefits. The innovative toffee leather brief is a sophisticated sleeve with a difference. It features deep front pockets and retractable handles providing room for an iPhone, wallet or power adaptor. From SRP £119.99 inc
Sling.
Street-smart sling. Perfect as a city bag or a weekend companion, sling features a slim-line portrait notebook compartment, with an easy access exterior pocket for your power adaptor, wallet and bits and pieces. The sling will cling close to your body while you maneuver the city streets with ease. SRP £179.99 inc
Tote.
Fashion is in the detail. Every detail has been carefully considered in the toffee tote. From the premium leather exterior, to the compartments inside for your notebook, iPhone, wallet and pens. You can carry the tote over your shoulder or remove the strap altogether. Available in black and tan. From SRP £189.99 inc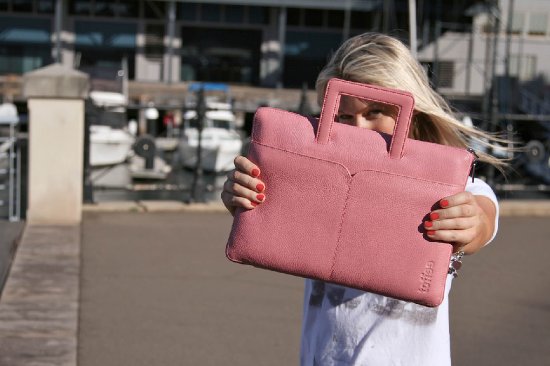 About Toffee:
Toffee is distributed in the UK by JP Distribution. Toffees are designed in Sydney, Australia. Toffee are driven to create the highest quality cases to meet the diverse and ever-changing needs of today. Handmade by skilled craftsmen using only premium leather, traditional skills and production techniques are used to create stylish toffee pieces that stand the test of time. Indulge in superior craftsmanship and luxurious style!
For more information on Toffee please see:
http://www.toffee.com.au/
About JP Distribution:
JP Distribution is a successful division of Johnsons Photopia Ltd., an independent, privately owned company that can trace its roots back to 1743. JP Distribution is committed to providing an exclusive complimentary portfolio of leading brands for the professional and enthusiast photographer via a dedicated network of retail partners.
Mamiya, Sekonic, Lastolite, ILFORD, Gepe, Geimuplast, Billingham, PocketWizard, Peli, Trek-Tech, CamGrip, MAGIX and Spudz are all part of the JP Distribution brand portfolio.
JP Distribution is located in the heart of England at the company headquarters in Newcastle under Lyme, Staffordshire, where the company employs a wealth of experienced personnel with an unrivalled level of imaging knowledge, expertise and experience.
For more information on JP Distribution, please visit:
www.johnsons-photopia.co.uk