Anime Review Roundup
The Disappearance of Haruhi Suzumiya
No, it doesn't mean that you get a week off from my eternal fascination with The Melancholy of Haruhi Suzumiya news.
The Disappearance of Haruhi Suzumiya
is the recent feature film adaptation of the fourth light novel of the Haruhi Suzumiya series. It's a major departure from the TV series, and it has been a significant box office presence in Japanese cinemas in the last few months. This last week Bandai Entertainment announced that they have licensed The Disappearance of Haruhi Suzumiya and will be giving it a limited theatrical release in the United States, subsequently followed by the DVD release. Fans are currently awaiting the release of the second series, so this isn't just the cherry on the cake, this is a whole new cake besides. The good thing is that where Bandai leads, Beez UK follows, eventually… hopefully…
It was announced that
Carl Macek passed away on Saturday
from a heart attack. Carl Macek was hugely influential in bringing anime to Western audiences, and will be best known for creating the immensely popular Robotech series, by combining three different anime series, Super Dimension Fortress Macross, Super Dimension Cavalry Southern Cross, and Genesis Climber Mospeadia in order to circumvent the strict syndication rules of the time. So combined, redubbed and refashioned into one epic story, a whole generation of fans were enthused and awakened to the world of anime. He also worked on dubbing shows like Captain Harlock, Vampire Hunter D, and My Neighbour Totoro, and his company Streamline Pictures first introduced the West to the breathtaking Akira. Today, the hard-line fans may grouse at the creative treatment that got Robotech noticed, but today there isn't a lot of anime on Saturday morning television. It's not an understatement that without Carl Macek, the anime industry as we know it just wouldn't exist.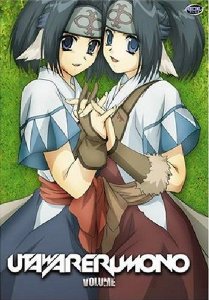 Two anime reviews last week, and I began with my next instalment of the period fantasy epic,
Utawarerumono: Volume 2
. And epic is the word, as it transmogrifies from a simple tale of a strange man, waking up in a village and first inspiring its people, then leading them against tyranny, to that man becoming the leader of a nation, and having to put his hastily learned statecraft and native wiles to use against neighbouring, powerful and rival nations. Even in the most liberal meritocracies, that's a hasty climb of the career ladder. See if such antics affected my ability to suspend disbelief for this show, any more than the cute girls with furry ears and long tails.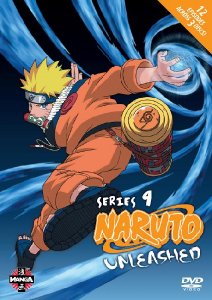 Subsequently, I chanced upon an event that I have long been waiting for. The final volume of Naruto turned up for review. That's 220 episodes, 5077 minutes, 84.62 hours, 3 and a half days of non-stop, wall to wall, back to back, orange liveried ninja action, liberally punctuated with exclamations of 'Believe it!' throughout. Oops, I almost forgot the OVA and the three movies, so add another five and half hours to that. I'm feeling just a little shell-shocked now. Temporal accountancy aside, this is the end of the filler, 12 episodes which round off the first series, and send Naruto off for that long delayed training he's supposed to have with Jiraiya. And Manga Entertainment have ever so kindly given us all 2 months in which to recover, before it starts all over again with Naruto Shippuden. Click on
Naruto Unleashed: Series 9 - The Final Episodes
for more deep insights into the be-ninja'd one.
Utawarerumono Volume 2 was released back in 2007 by ADV in the US, and subsequently in the UK as well. Manga Entertainment unleash Naruto one final time today (except for the Season 8 complete collection, and the eventual Naruto megaboxset).