Anime Review Roundup
The SOS Brigade invade Crunchyroll
You no longer have an excuse. Crunchyroll have acquired the rights to
The Melancholy of Haruhi Suzumiya
. You can't get away from her if you tried, but given that Haruhi is this decade's anime pop culture phenomenon, why would you want to? The second season of Haruhi Suzumiya will come to DVD in due course, while the first season will be re-released on the budget Anime Legends Collection this summer in the UK. But even now, people will be hesitating, vacillating, mastu… I mean just waiting. Crunchyroll now offer everyone, including UK viewers a perfect try before you buy opportunity. They are streaming the first four episodes of
The Melancholy of Haruhi Suzumiya S1
right now, and the remaining episodes will go up in due course. The Melancholy of Haruhi-chan Suzumiya, and Nyoron Churuya-san shorts will also be posted, and later this year you will be able to stream the episodes of Season 2 as well. All that is missing is the recent Disappearance of Haruhi Suzumiya movie, and that hasn't even been released on DVD in Japan yet. As I said, you have no excuse not to try out this brilliant series now. Linked in the post and at the side for future reference. Note that Kadokawa aren't exactly known for offering indefinite streaming rights, or even long term ones, so I wouldn't expect Haruhi to be a permanent fixture at Crunchyroll.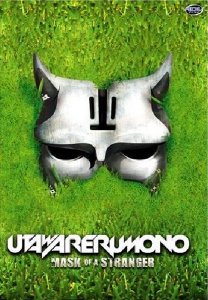 Two reviews this week for you to enjoy. Well actually I wrote four reviews, but you wouldn't be interested in
Raging Phoenix
and
Tombstone
, would you? Didn't think so. Anyway back to the anime, and first up was Utawa… Uwata… Iranu… give me a minute…
Utawarerumono: Volume 1
. If you think that's a problem, just try pronouncing it! I've been importing again by the way, but if you're piqued by my review, then you ought to know that Utawarerumono is available in the UK, as long as stocks last. I just found it ridiculously cheap in a US bargain bin. It's a period fantasy piece, where a mysterious man wakes up with amnesia, and with a mask permanently affixed to his face. Dubbed Hakuoro by the villagers who find him, he finds he's in the middle of a feudal society, where the powerful lord it over the poor, and where war is a way of life. Charismatic, determined, and principled, Hakuoro winds up changing this society by taking a stand, but he's unprepared for what these changes will bring. See why I think that it's worth ignoring the cumbersome title for the story within by clicking the review.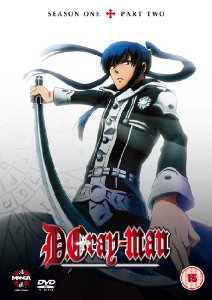 Then it was the turn of
D. Gray-Man Series 1 Part 2
. This shonen action series debuted in January and brought with it a whole deal of promise. The idea of exorcists fighting against mechanical fusions of trapped souls and tragedy wrought into demons is tantalising enough, but it has a peach of a villain in the charismatic and twisted Millennium Earl, and it also has an intriguing mythology revolving around The Flood, the Clan of Noah, and an interesting substance called Innocence, which gives the exorcists their powers. Throw in a hefty dose of Steampunk, as the show is set at the close of the nineteenth century, and you should have one of this season's winners. But the second half of the first series has been a long while in coming, and it has a lot to live up to. See if it succeeds by clicking you know what.
Manga Entertainment releases D. Gray-Man Series 1 Part 2 today. Utawarerumono: Volume 1 was released by ADV, both here and in the US a good couple of years ago, and it is a permanent resident of bargain buckets across the land.