Season 2 of Twin Peaks finally to arrive in UK on DVD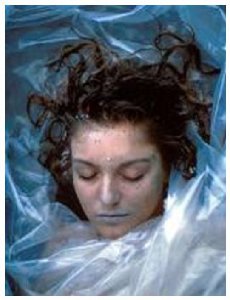 TWIN PEAKS - SEASON 2
22nd MARCH 2010 
We're sorry about the wait but your patience is about to be rewarded as
TWIN PEAKS SEASON 2
finally arrives on DVD from
22nd March 2010
, appeasing the legion of fans who have made the series the most requested title in Universal Playback's already impressive catalogue! And completists can also rejoice with the arrival of the
TWIN PEAKS DEFINITIVE GOLD BOX EDITION
on the same date. 
'The Home Of Cult TV', Universal Playback has inked the deal cult fans across the UK have been waiting for, allowing them finally to follow the bizarre investigation into the death of a pretty ingénue to its heart-stopping conclusion. And with the DVD release coinciding with
TWIN PEAKS'
20th anniversary, what better celebration could there be? 
Directed by the legendary
David Lynch
(
The Elephant Man
(1980),
Blue Velvet
(1986) and
Mulholland Drive
(2001)),
TWIN PEAKS SEASON 2
picks up from the incredible first season cliff-hanger that saw Agent Cooper (
Kyle Maclachlan
-
Desperate Housewives
,
Sex And The City
) shot repeatedly as he closed in on the mystery surrounding the brutal murder of Laura Palmer (
Sheryl Lee
-
Dirty Sexy Money
,
One Tree Hill
). But if you think Season 2 sees the strangeness abate, you'd be wrong, as Agent Cooper's investigations take him deeper and deeper into a murky otherworld and to the very brink of madness itself... 
TWIN PEAKS
originally aired between 1990 and 1991, going one of the most critically acclaimed and popular TV series around the globe. Taking root in popular culture, Lynch's visionary series regularly tops lists of the best TV shows ever and is as popular today as it was when it first aired, making its 20th anniversary year the perfect time to finally fulfil fans' wishes with this fantastic DVD release. 
Notable guest appearances in Season 2 include
Heather Graham
(
Boogie Nights
),
Billy Zane
(
Titanic
),
David Duchovny
(
The X-Files
) and, of course, David Lynch himself as a very peculiar and very deaf senior FBI agent! 
Season 1 was released on DVD in the UK in 2001 and has consistently been one of Universal Playback's best-sellers ever since, selling more than 109,000 units. Season 2 has since been released on DVD in the US, Australia and Germany but, until now, not in the UK. The wait is finally over!  
ENDS
Synopsis
Homecoming Queen Laura Palmer is found dead, washed up on a riverbank, wrapped in plastic sheeting. FBI Special Agent Dale Cooper is called in to investigate the murder of this young woman in the small, North-western town of Twin Peaks. What he doesn't know is that in Twin Peaks, no one is innocent.