Fringe: Season One out in September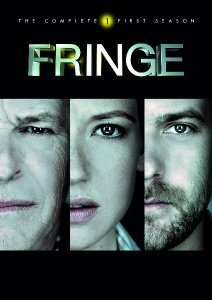 FRINGE
COMPLETE FIRST SERIES
OUT ON DVD - SEPTEMBER 28TH 2009
'One of the best new shows in television' - Independent
"Succulent mysteries to reel you in" - Radio Times
 "Creepy, sexy and addictive TV!" - Reveal
"Grippingly spooky drama" - Now
"If you are in need of a dramatic new US thriller, you've found the perfect show" - Star
"JJ Abrams' new mystery drama series has a great sense of the visual and it feels cinematic" - Daily Mail Weekend
"Expertly crafted and nicely paced" - The Times Knowledge
From
JJ Abrams
, producer of
Lost,
comes
Fringe
, a thrilling sci-fi drama that will have audiences questioning their sense of reality. The Complete Season 1 is available to own on DVD on the
28th September
courtesy of Warner Home Video.
Featuring Anna Torv as FBI Agent Olivia Dunham, Jon Noble as psychotic science genius Walter Bishop and Joshua Jackson as his estranged son,
Fringe
follows the gripping encounters of an unlikely trio of investigators as they use radical 'fringe' science - such as telekinesis and mind control - to explore bizarre and unexplainable phenomenon.
When Gatterburg flight 627 lands in Boston without a single passenger or crew member still alive, Special Agent Dunham is called to the scene to investigate the flesh eating bacteria that has left the passengers as skinless corpses. Once her partner, Special Agent John Scott (Mark Valley), becomes infected, her frantic investigation points her toward critical research by sectioned scientist Walter Bishop.
After tracking down Walter's son, Peter, he reluctantly agrees to help, signing his father out of the psychiatric institution where he has spent the past 20 years. However, Agent Scott's infection is just the beginning of the trio's examination into a chain of disturbing paranormal occurrences known only as 'The Pattern'.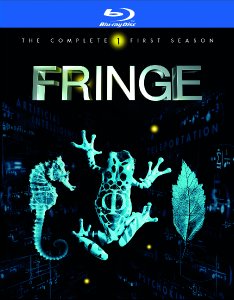 Each storyline generates amplified levels of intrigue - a man who harnesses electricity, a woman who spontaneously combusts, and a baby that ages 80 years in a matter of minutes. Investigations find a basis at the illusive William Bell's multi-billion dollar corporation Massive Dynamic - where conspiracy is rife. As the season closes, loyalties are tested, and questions finally answered, however when the FBI Fringe division is attacked and Walter goes missing, Olivia is left wondering once again.
With production values more reminiscent of a feature film than television drama, Fringe is the amalgamation of the strongest elements of the sci-fi genre, packaged as a thrilling investigative drama - ensuring a scientific explanation for the most mystifying of scenarios and blurring the boundaries of reality.
Brought to our screens by JJ Abrams (
Lost, Alias)
Roberto Orci and Alex Kurtzman (
Star Trek, Mission Impossible III
) and executive producers Jeff Pinker and Bryan Burk - such a successful and experienced team mean it's no mystery that Fringe is tipped to become the ultimate cult phenomenon.
The DVD features a range of unmissable extras such as audio commentaries by the production team, deleted scenes, featurettes and a great gag reel. There is also a behind-the-scenes look into the science behind Fringe that gives valuable insight into the unbelievable real-life world that has inspired the show.
Fringe Season 1
Release date:      28/09/2009    
Running time:       924 mins approx       
Format:                DVD
Certificate:            TBC                          
Cat No SDef:        DY25743
Cat No Blu Ray:    BDY25742
Barcode SDef:    5051892007450
Barcode Blu Ray: 5051892006521