Anime Review Roundup
This week's free anime is…
It's all Crunchyroll again, and this week the fourth episode of
Time of Eve
was finally released. It's a very Asimovian take on robots interacting with humans, supplemented by achingly gorgeous animation. They are short episodes, released far too infrequently for my liking, but polished to perfection by the story's creator. Episode 4 is no exception.
If you need something a little more long lasting from your anime, then Crunchyroll also started bringing us the American Football anime
Eyeshield 21
…
Quote:
Sena, a timid, shy boy, finally passes the high-school entrance exam. Since he was a child, Sena had been bullied into running errands. He sees his entry into high school as a chance to re-invent himself positively, however the bullies soon have their eyes on him. Sena runs from his bullies with superb speed, having trained by running all those errands. The American football team captain Hiruma who heads his two-member club and who is notorious for his sadistic character, notices Sena's speed and threatens Sena to join the team. Incapable of saying no, timid Sena has no choice but to join the team and become the "Eye Shield 21…Lightning Speed".
The first 54, yes, you've read that right, 54 episodes are up to view, and more will be released each week.
A reminder about other free anime
I've already mentioned this, but Funimation aren't shying away from the bigger series, working with Toei Animation to bring their classic shows online. Last week it was
Captain Harlock
, and this week it's close to a hundred episodes of
Galaxy Express 999
.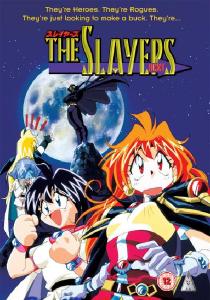 Would you believe that I watch stuff other than anime? No, really I do. It's why last week saw only two anime reviews, even though my keyboard received more than the usual battering. First up was
Slayers Next: Volume 1
. MVM haven't paused for breath with the Slayers franchise, and just one month after the first series ended, they start the second. Is it more of the same, or have the creators added a little extra to the adventures of Lina Inverse and her friends? Find out in my review.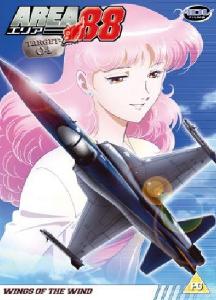 I also then went on to conclude my adventures in Area 88. It's been a short, but sweet series, bringing us more animated dogfighting antics and hi-tech avionics than you can shake an F14 Tomcat at. It's an jet fighter fanatic's wet dream of an anime, coupled with a classic eighties soap opera storyline. That storyline concludes in the final three episodes on
Area 88: Volume 4
, and you can find out if it's more Dynasty than The Colbys by clicking the link.
And that's your lot. Slayers Next: Volume 1 will be released by MVM on the 11th of May, while ADV's Area 88 has been out for ages.