Symmetry offers the recommended solution of System Audio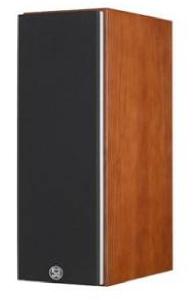 Symmetry, the highly respected high-end hi-fi distribution company, is delighted to announce the distribution of the outstandingly different loudspeakers from System Audio. Loudspeakers which offer the perfect solution in almost every installation where sound quality and exceptional standards of appearance are important.
The design philosophy of Ole Witthoft, the founder of System Audio, is built around three simple ideas. The musicality of the sound is essential; the loudspeakers must function correctly in real world environments and the loudspeaker should offer much better quality than the price would suggest. Based on this philosophy the company now produces loudspeaker designs that are not only convincing in the showroom but have the ability to surprise the listener over and over again ensuring a long term musical partnership between the listener and his sound system.
System Audio has been manufacturing in Denmark since 1984 and its reputation has been built on a family of compact loudspeakers that are able to produce a much bigger sound than anyone could imagine possible. Their characteristic sound is one which reveals the speed and dynamics of the music without ever being aggressive; coupled with a powerful well controlled bass without free of any tendency to be boomy.
Symmetry's Nigel Crump commented, "At Symmetry we have always maintained a very simple philosophy - that of offering 'simply the best' in any given audio category. We only introduce a new product line after exhaustive evaluations to ensure that it lives up to our criteria. In System Audio we have discovered a remarkable range of loudspeakers that we are happy to recommend for almost every audio application".
The company makes a full range of loudspeakers covering all the needs of two-channel stereo; home theatre and multi-functional AV applications. These include a number of compact two-way systems; a full range of floor-standing loudspeakers based around System Audio's extremely fast mid-range drive units and a tweeter mounted in a classic d´Appolito array; and a family of home cinema products including two "Hyper-Active" sub-woofers.
System Audio also manufactures a number of extremely versatile models which are popular for custom install applications. Typical is the SA720; a powerful and versatile compact loudspeaker that can be used for a stereo sound system or in any position (including centre channel) in a home theatre system. This makes it ideal for custom install applications where, mounted on-wall, it can deliver high quality sound to any part of the home.
The excellent standards of construction and finish enhance the appearance of the cabinets, which are offered with a choice of real wood veneers. Each loudspeaker is still made by one employee who is responsible for the production of that loudspeaker from beginning to end; a process that includes at least 14 quality control steps. The care taken and the components used ensure that every System Audio loudspeaker will still meet its technical specification for 12 to 15 years.
To find out more, visit:
www.symmetry-systems.co.uk